Federal student loan debt statistics in New Mexico
The residents of New Mexico have a combined student loan debt of $7.8 billion
The average debt of a New Mexican resident with student loan debt is $34,211
This is the 28th-largest avg. student loan debt per borrower of any state in the country
It is also $3,576 below the national average
228,000 New Mexicans have student loan debt – 10.78% of the population
Only 7 states have a smaller percentage of the population with student loan debt (Washington State, Puerto Rico, California, Wyoming, Alaska, Utah, and Hawaii
44.30% of borrowers are under the age of 35 – the lowest percentage under the age of 35 in the nation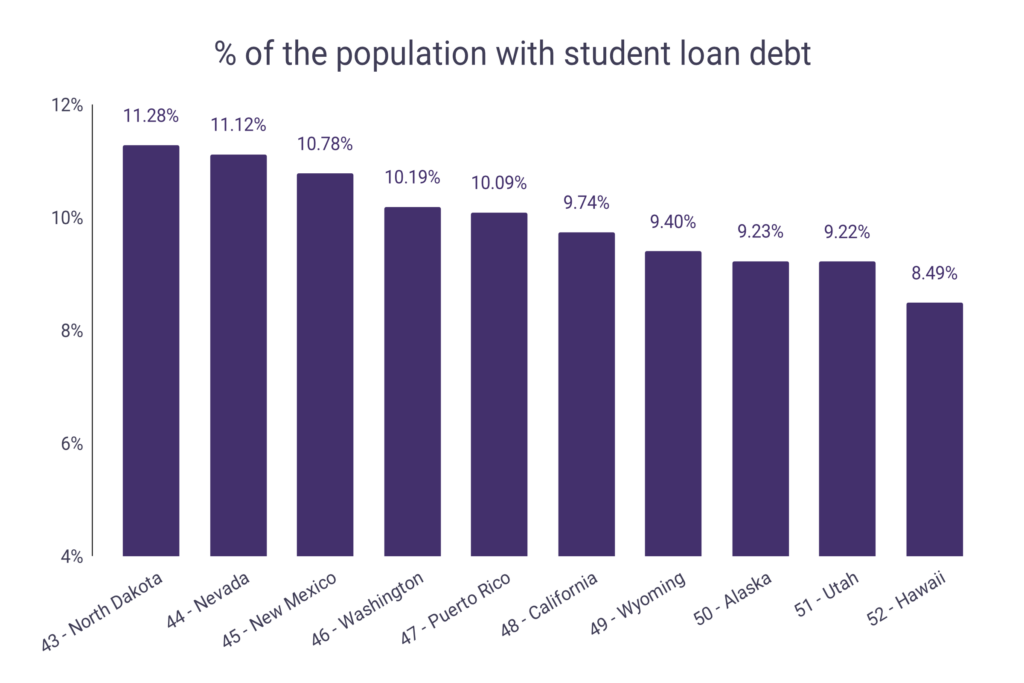 How much student loan debt does the average New Mexico resident have?
The average debt of a New Mexican resident with student loan debt is $34,211
This is also $3,576 below the national average of $37,787
It is the 28th-largest avg. student loan debt of any state in the country
When looking at the brackets of how much residents owe:

18.00% owe less than $5,000
19.30% owe between $20,000 and $40,000 – the 3rd lowest in the country
1.70% owe more than $200,000
How much do New Mexico residents borrow each year?
19.50% of New Mexico undergraduates take out student loans each year
That is the 3rd lowest percentage of any state in the country
At 2-year colleges, 9.20% of undergraduates take out student loans
That is the 5th lowest percentage in the country
On average, they're loaned $4,672 per year – 43rd highest in the country
At 4-year schools, 32.40% of students take out loans – the 44th highest rate in the country
They are loaned $6,700 per year on average – 31st highest in the country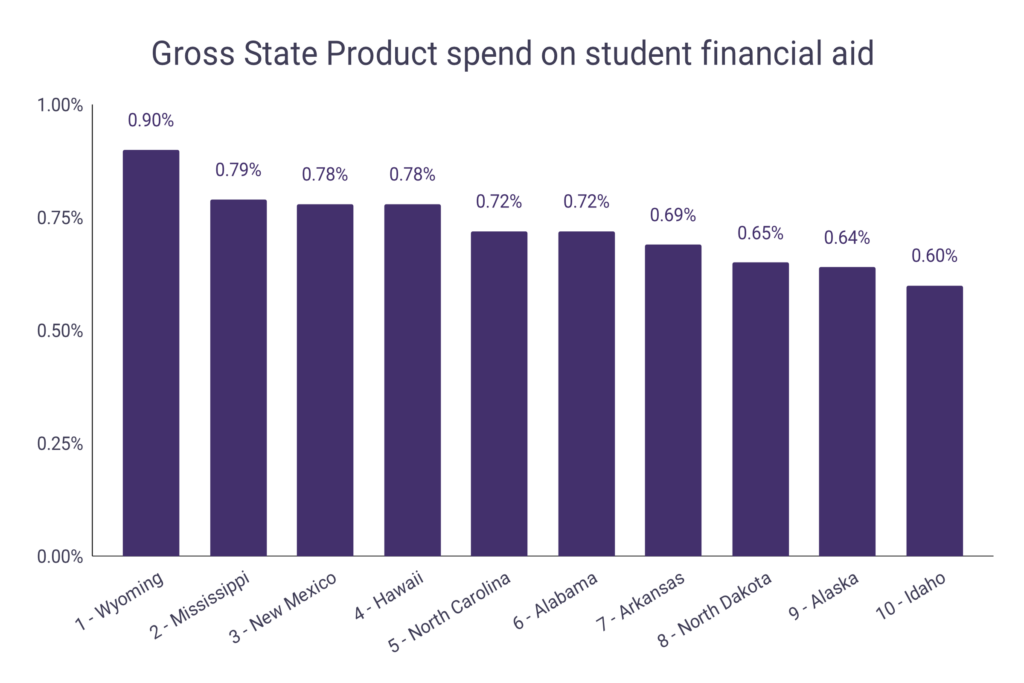 State-level financial aid for students in New Mexico
New Mexico has a state budget of $88.8 million for student financial aid
That's the 31st-largest budget in the country
But, it is 0.78% of Gross State Product making New Mexico the state that spends the 3rd largest percentage of GSP on student financial aid
This works out to $2,242 per undergraduate student – also 3rd highest in the country
Of the $88.8 million budget, $19.3 million is distributed in the form of needs-based grants
The remaining $69.5 million is distributed through other means