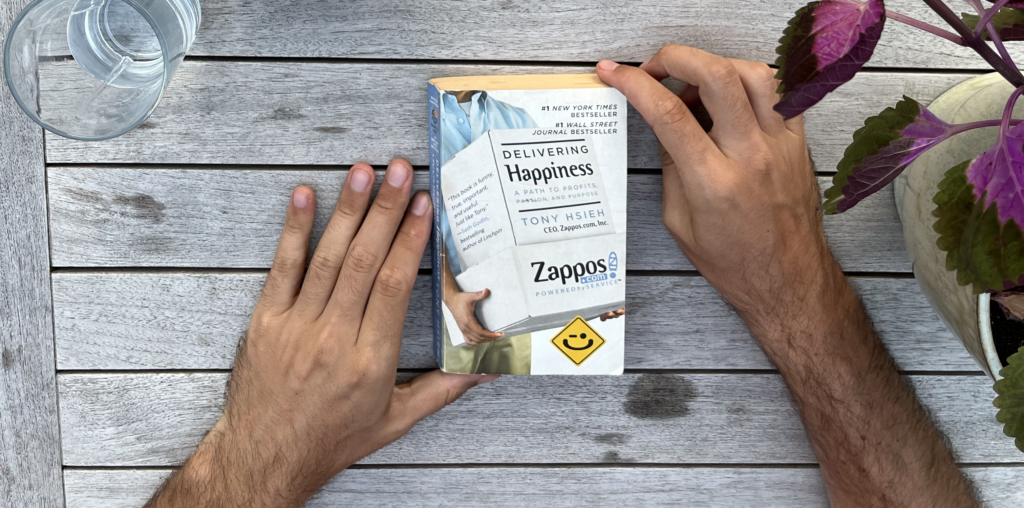 Quick Summary and Verdict
Tony Hsieh was an internet entrepreneur who grew and sold multiple businesses for large sums – LinkExchange for $230 million and Zappos for $1.2 billion.
Delivering Happiness is his autobiography and a chroncihle of the Zappos journey from when he was born in 1973 until after he sold Zappos to Amazon in 2009.
The book outlines the Hsieh's entrepreneurial youth, his initial success with LinkExchange and how he went all in with Zappos eventually growing it to over $1 billion in revenue with the space of 10 years.
This is an easy read business biography with a lot of the fluff taken out. At times it feels like Hsieh did not always know or understand the reasons for his success but instead stumbled from one success to another. However, it is impossible to argue with ther results.
Extended Summary
Tony Hsieh was born in the 70s to immigrant parents from Taiwan. Hsieh claims his parents had his whole life planned out – go to school, get good grades, play piano, go to college, get a good job as a doctor or a lawyer. But, Hsieh didn't want any of that. He was interested in starting his own business.
At the beginning of the book, Hsieh talks about his life as a young man. Even in school he was starting to think differently. He would always look for opportunities to get the maximum from every situation.
While he was still in high school, he started working as a programmer earning $15 an hour – a huge sum of money for a hugh school student at the time. He applied to and was accepted by a number of prestigious universities but ultimately decided on Harvard.
After getting out of college with a Harvard degree, Hsieh had his choice of the top jobs. He began working for Oracle on a sizeable salary of $40,000. But Hsieh was bored. The work was too easy. He was being paid a lot of money for just running some tests on software. He was unfulfilled. He began to focus on what his goals were – to start his own business.
He teamed up with a friend and started an online business on the side during the dot com boom focused on internet marketing. They started playing about with a number of ideas and eventually stumbled across something they called LinkExchange.
LinkExchange was a full service that allowed website owners to easily place banner ads on their sites and make money from their traffic. The pair were offered $1 million to sell the company but bet on their ability to grow it into a larger business. Eventually Microsoft came calling with an offer of $230 million that was too good to turn down. Hsieh ended up making a large chunk of cash out of the deal but faced a crisis of what to do. Does he go to Microsoft and keep running the business under their umbrella or does he cut and run. He decided he didn't want to waste another day doing something he didn't love when he had the resources to go out and do whatever he wanted to do.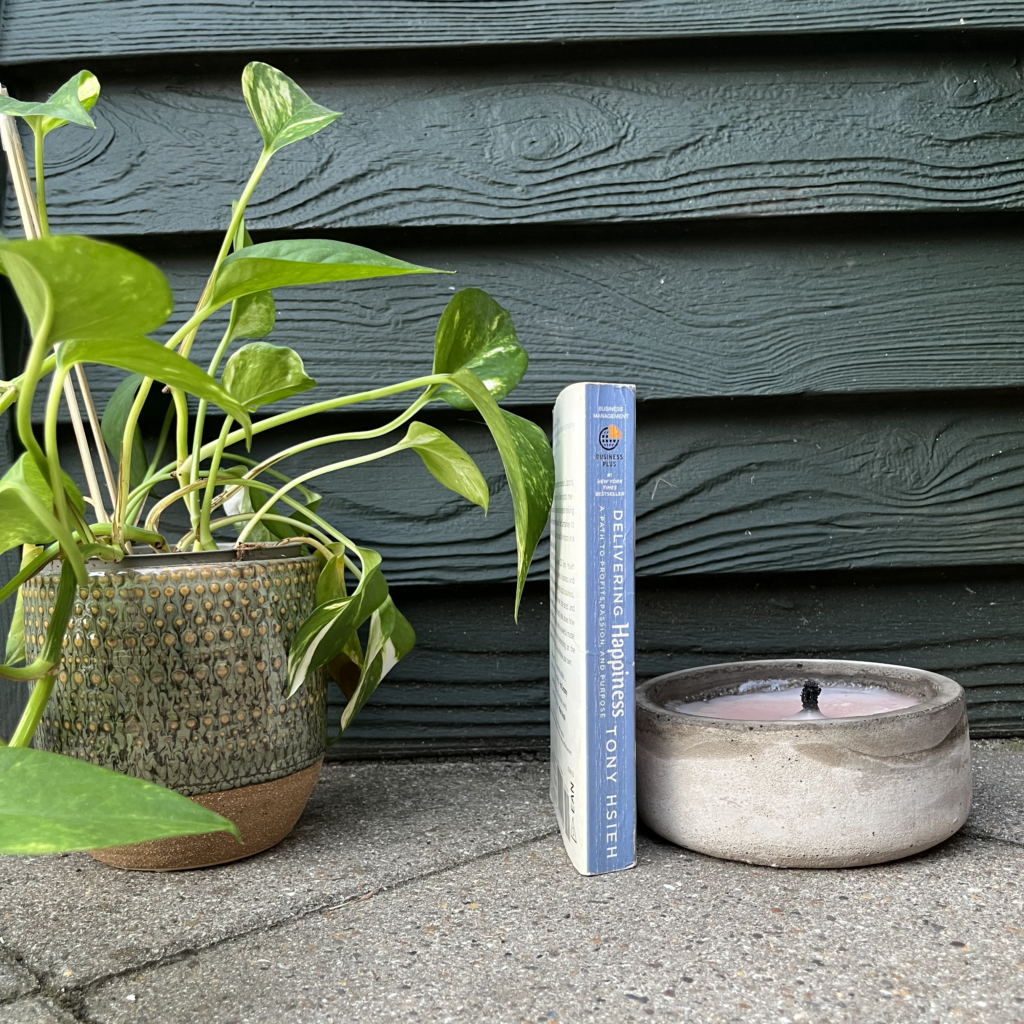 With the money, Hsieh started investing on other companies that needed seed money to get off the ground. One of these companies was Zappos. It was founded in 1999 by Nick Swinmurn. Hsieh and his partner at his venture fund initially invested $2 million to get the business off the ground but weren't involved in the day to day running of the company.
Hsieh quickly became bored of this and joined Swinmurn as co-CEO in 2001. Up to this point Zappos had earned less than $2 million in sales. In 2001, Zappos generated revenue of $8.6 million.
The author talks about how when he came on board as the co-CEO the company was sinking every day. The drop-shipping model wasn't working well and there were problems with their logistics partners. Hsieh put his own money into the business and even began to sell his own properties. He used this money to transfer from the drop-shipping model to holding their own inventory.
This is where Hsieh learned that a company should never outsource one of its core competencies and that one of Zappos core competencies should be its logistic operations. Hsieh brought this in-house worked on seriously improving it.
Being a shoe store that sold other companies' shoes, Hsieh realized there was not a lot that would distinguish Zappos from the competition. There were only two key areas where he could use to make Zappos stand out – customer service, and warehousing and logistics.
Having solved the logistics problems, Zappos turned their attention to customer service. They realized that it was more difficult and more expensive to use marketing to go out and find new customers than it was to pay for excellent customer service, retain existing customers and attract new customers through word of mouth. So Zappos focused on making interacting with them the best experience possible. They decided to open a new call center in Las Vegas rather than in a more traditional, cheaper location such as the Phillipines or India.
By concentrating on company culture, delivering happiness to customers and to each other, Zappos revenues grew to over $1 billion in 2008. Customer service, culture and employee empowerment were the three key pillars that everything was built on. The success lead to more empowerment and created a virtuous circle that allowed people to feel fulfilled in their roles that they were actually able to help the customer rather than sticking to inane scripts on calls or arbitrary rules.
In 2009, Amazon bought Zappos for approximately $1.2 billion. Hsieh stayed on this time and focused on taking Zappos to the next level. But he also focused on taking his philosophy of the importance of company culture and customer service to the next level. He started to give talks and meet important people all over the world and preach his mantras. Zappos had become something bigger than itself, instead it was a beacon for business people all over the world about how they should strive to run their own businesses with such a focus on the customers.
The final section of the book encourages the reader to reflect on themselves. What drives them and what makes them happy. In this section, Hsieh is trying to distill his life story into meaningful lessons that the ready can go away and apply to their own lives.
Tone of Delivering Happiness
Delivering Happiness is an easy read. It's written by Tony Hsieh in the style of an autobiography. It's clearly written in his own voice.
Hsieh is an entertaining writer. He has a simple, funny, and attractive voice. He does not overcomplicate things with pained metaphors, instead having a candid and informal style.
Throughout the book, this candid style of writing makes Hsieh much more relatable than figures in other business books. You feel like you are figuring things out with him rather than being preached or lectured to.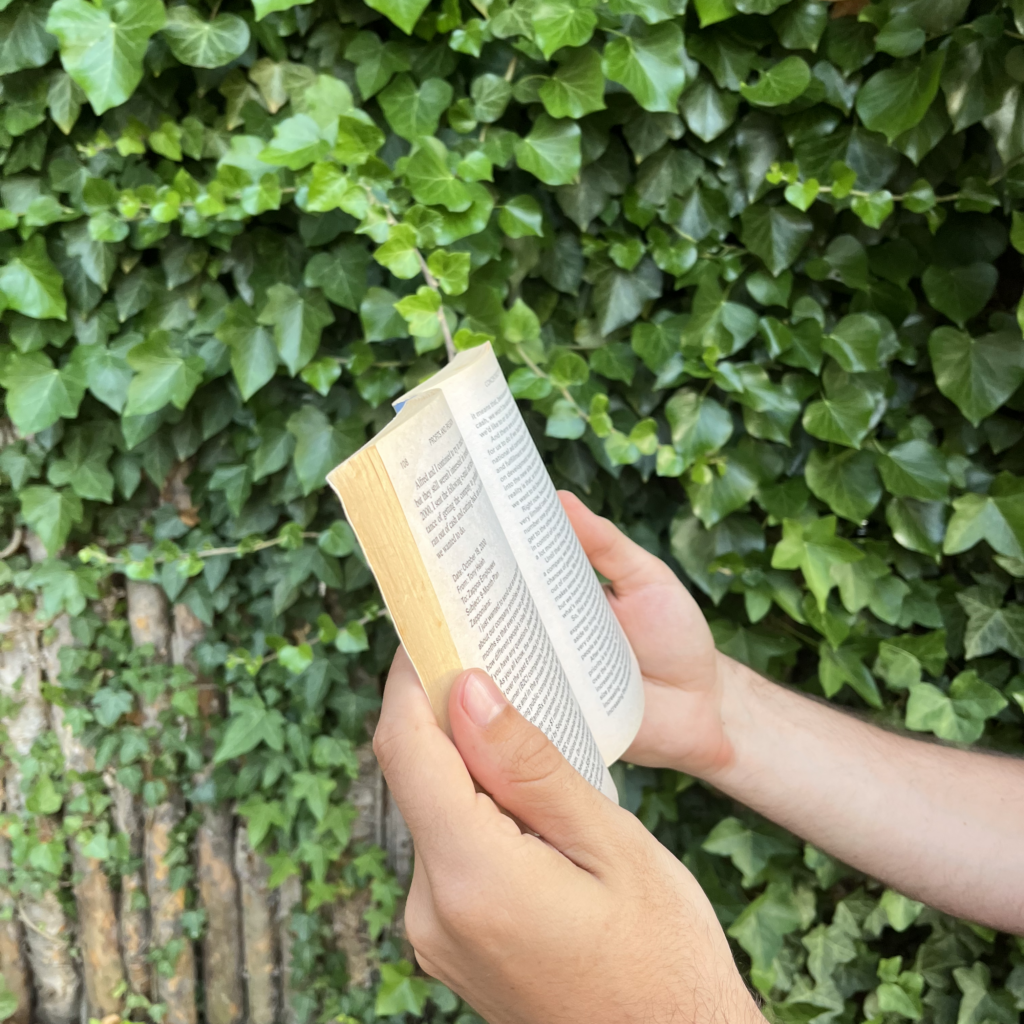 What do readers say about Delivering Happiness?
Not a long-winded history of Zappos
Readers appreciated that this was not written as a piece of Zappos propaganda. The book talks a lot about Hsieh's life before Zappos. It touches upon his philosophies throughout the failures that led up to his ultimate success with LinkExchange and deals with how he ultimately felt unfulfilled after having sold his business for a huge sum of money.
All about customer experience
Entertaining read
Many business books get bogged down with excess baggage and irrelevant detail. Delivering Happiness gets right to the point
Leads to existensial questions
Readers repeatedly said that the framing of the book and of someone's career as being about happiness led to them asking themselves some existential questions.
Questions about if they are doing what makes them happy both in work and in their personal lives. And questions about if the stuff that they do have is making them happy. The most fundamental question many ask is what even makes them happy in the first place and do they even know it?
Equates happiness in business to happiness in life
A major criticism of the book is that readers feel Tony Hsieh equates happiness in work life to happiness in life overall.
A common train of thought along these lines is that if you are in a working environment for 40+ hours a week and your free time revolves around that then you should enjoy what you do.
But the criticism from readers points out that many people like to have a separation between work life and personal life.
Cult of personality
Detractors of Tony Hsieh in general claim that he created a cult of personality around himself at Zappos that pushed people to do more and more extreme working hours and time investment to impress him to the point where they burned out and harmed themselves.
Tony Hsieh died in 2020 in unclear circumstances. Since then people have been left saddended by his death but unsure about his legacy and how sustainable his apporach to work actually was.
Right place at the right time
Some readers have suggested that at times Tony Hsieh did not have a well-rounded plan but was simply in the right place at the right time. He founded and sold his first successful business before the dot com bubble burst. He then invested in a number of companies, none of which amounted to much before going all in on Zappos.
At Zappos, readers have suggested that Hsieh made decisions on a whim then came up with stories retroactively to not only justify but glorify these decisions.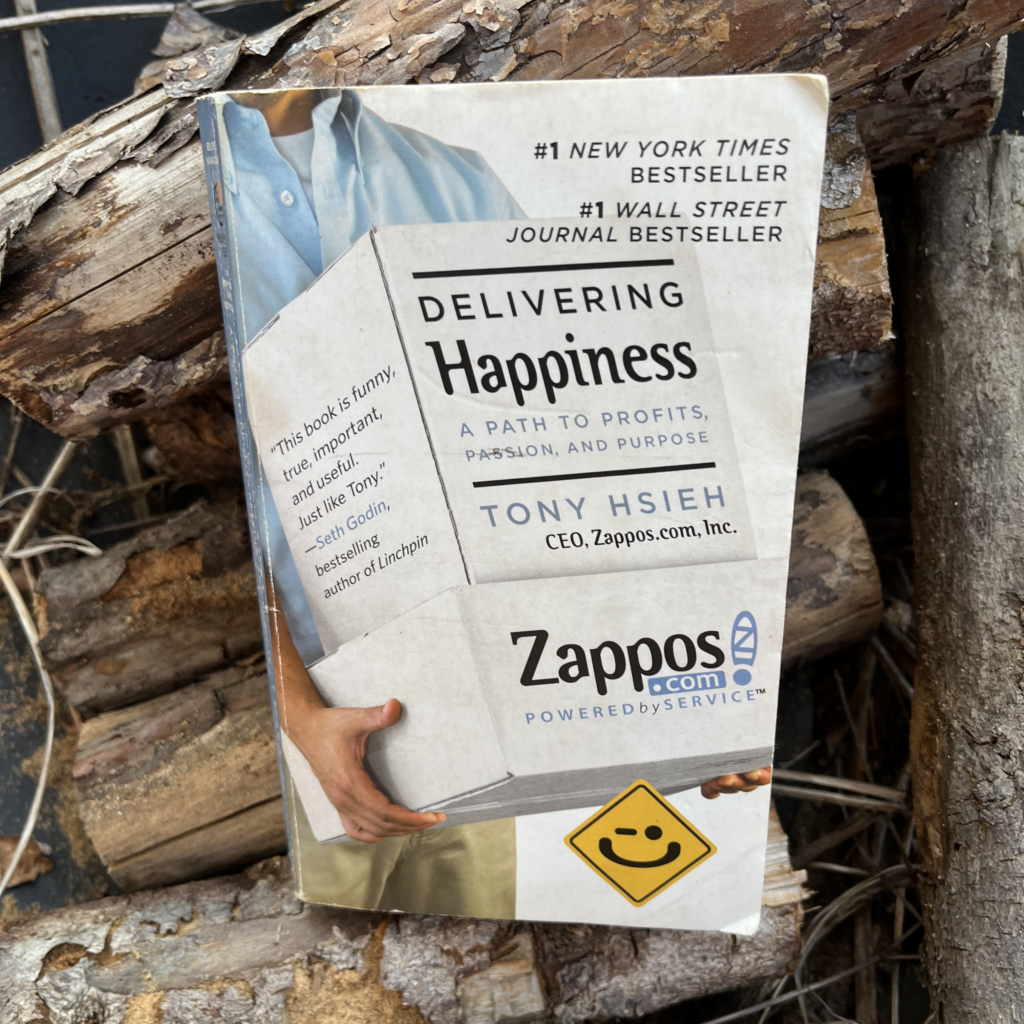 Audiobook review
One huge plus of the audiobook from the perspective of the listeners is that Tony Hsieh narrates it himself. This means there are no ambiguities in tone, meaning, or intonation. You are getting the narration as the author intended it.
Hsieh's narration brings an authenticity to the recording that might not exist with another performer.
However, Hsieh's voice can be robotic and at times it sounds like he is reading directly from the book rather than telling the stories within the book or giving a performance.
At the end of the audiobook, there is some bonus content in the form of an interview with Tony Hsieh where he sounds more natural.
What type of person should read Delivering Happiness?
This is a business autobiography rather than a book about shoes or even happiness at its core. If your interest is either of the final two, then Delivering Happiness is probably not for you. But if you are one of the following then you might want to read on.
Entrepreneurs
Hsieh tells the story of his path to success, first with LinkExchange, and then with Zappos. Throughout the first half of the book, he discusses his entrepreneurial spirit as a child. He talks about multiple businesses/ hustles/ ventures he undertook as a child. Then how he went on to found LinkExchange, sell it, start a venture fund and eventually go all in taking over Zappos.
The second half is all about Zappos and the lessons that Hsieh thinks the average entrepreneur can take from what he learned in building Zappos into a billion-dollar business.
Managers and leaders
The second half of the story is about Zappos. A huge part of the Zappos story is its culture. Hsieh describes the Zappos culture in detail, how he developed that culture in pursuit of happiness for himself, for his employees and how that ultimately leads to happiness for the customers.
A skeptical person might call it hippy BS, but throughout the book we hear for Zappos employees and we hear how Zappos went from almost nothing to over $1 billion in revenue in the space of 10 years.
CX and Ecommerce experts
Zappos was one of the first and most successful online shoe stores.
Hsieh goes into detail about what it is that makes Zappos the same as any other online shoe store and what makes Zappos different. He goes into detail about the customer experience rather than just customer service. For many, customer service is a cost center that the accountants just need to swallow. Hsieh views warehousing and customer service as Zappos' core competencies. These are Zappos' opportunities to differentiate themselves from every other person doing the same thing. That's why Hsieh believes he has to go all in on customer service.
How does Delivering Happiness compare to similar books in its genre?
Compared to other business autobiographies this book has more layers beyond the objective to be rich or successful.
Tony Hsieh dedicates a lot of time in this book towards the idea of finding your purpose and being happy. This does not always mean being an entrepreneur or starting your own business.
Should I read Delivering Happiness?
Delivering Happiness is an inspiring business book for many. It encourages people to look beyond just the finance, the success, the wealth and the profit and consider the purpose of what they are doing. Does it really makes them happy?
On the whole, it's a well-written book that is very engaging and relatable due to the informal tone of the author. At times, some people feel it can get too existential but overall it is worth a read if you are into business auto-bigoraphies.