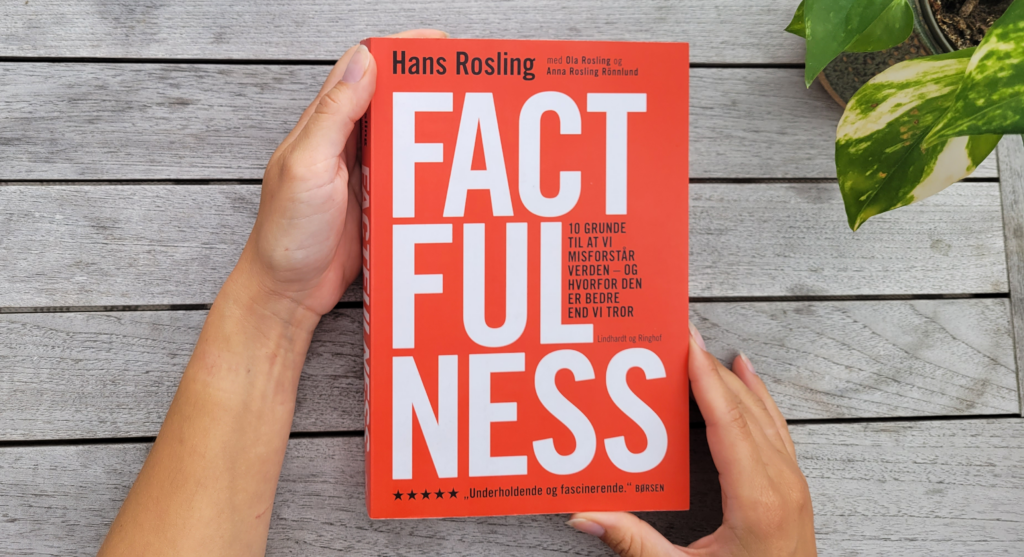 Quick summary and verdict
Factfulness: Ten Reasons We're Wrong About the World – and Why Things Are Better Than You Think is a book about challenging assumptions and conventional wisdom.
Hans Rosling introduces the concept of Factfulness. Factfulness is the idea of only strongly investing in opinions when you have robust facts to back your argument up.
Throughout the book, Rosling shows that even the smartest people have no real idea of what state the world is in at the moment and how this has changed over the years. The author outlines 10 instincts that everyone has, the impact they have on our assumptions of the state of the world, and details how we can overcome them by using statistics and thinking rationally.
The crux of the book is that the world is in a much better position than most people think it is.
This is a very interesting read for anyone that is interested in re-assessing how they view the world.
Extended summary
Factfulness: Ten Reasons We're Wrong About the World – and Why Things Are Better Than You Think was written by statistician and Professor of Health Hans Rosling, along with his son Ola Rosling and daughter-in-law Anna Rosling Rönnlund.
Rosling was diagnosed with pancreatic cancer while writing the book and died before it was published. It was his last great project, which makes it inspiring to see the optimism in which he viewed the world despite facing his own mortality.
The book essentially makes three main points. The first of which is that it is useless to split things into two groups. We have a tendency as humans to split everything into two groups. This might be old or young, tall or short, thin or fat but the truth is that there are layers and extremes within these groupings.
This is exactly Rosling's point when it comes to the separation of countries into developed and developing nations. Rosling argues that any measurement that will group a country like China in with the DR of Congo, is a useless measurement.
Instead. Rosling proposes a 4-tier system based on income brackets. The four levels are:
Level 1: less than $2 a day
Level 2: $2–$8 a day
Level 3: $8–$32 a day
Level 4: $32+ a day
Bill Gates is a fan of the book and has offered to buy a copy of the book for any graduate who wants it. He describes Rosling's framework above as a "breakthrough" for him and has vowed to use it going forward.
Roslings second point is that the world is in a much better situation than almost everyone realizes. When asked basic questions about the percentage of girls that high school in poor countries or access to healthcare in various countries, Rosling has realized that most people get the answer completely wrong. But not just randomly. In fact, we are so misinformed, that we get the questions wrong at a much higher rate than is statistically probable and if we were just guessing with no context whatsoever.
Rosling believes that our ignorance is not due to malice or dishonesty. Instead, he believes that we form too many of our opinions on half-truths without having the data to back them up. This is where he introduces the concept of Factfulness where he suggests that we should only hold strong views when we have the facts to back up our arguments.
He then goes on to create ten rules of thumb to help you use statistics properly and not fall into the trap of relying on half-truths and falsehoods.
The Gap Instinct – Avoid thinking about them and us. Rosling splits the world into four income tiers to more accurately reflect reality.
The Negativity Instinct – Just because some things are bad, it is easy to forget just how much progress we have made on huge issues as a planet including things like child mortality rates, access to clean drinking water, and much more.
The Straight Line Instinct – The danger of extropolating something we know into something we don't know. Most distributions are not a straight line.
The Fear Instinct – Because of old instincts we tend to exaggerate the threat of certain issues such as terrorism that are extremely unlikely compared to other causes of death.
The Size Instinct – This is when you look at the raw data without putting it into context. So while a number may sound large, given additional information and historical context you will realize we have come a long way.
The Generalization Instinct – Thinking that all people in a group are the same. Even when you split the world into 4 income brackets, there are still rich and poor people within those countries. Not everyone is the same.
The Destiny Instinct – This is where we assume that because something is now that it will always be the same.
The Single Persepctive Instinct – This is where we assume that all problems have one root cause rather than being caused by a number of different issues coming together.
The Blame Instinct – This is where it is easy to blame someone or something rather than doing the hard work to find the root cause.
The Urgency Instinct – Pushing to find simple, straightforward solutions before we have done the work to find the root cause of the issue. Ultimately, this means that we do not know what problem we are really solving and can easily have some harsh unintended consequences.
Who should read Factfulness: Ten Reasons We're Wrong About the World – and Why Things Are Better Than You Think?
Those with strong political views
A huge part of the message of Factfulness is the self-help aspect.
Rosling attempts to persuade the reader to only take strong views on a subject when they have sound and corroborated facts that will back up their opinion.
In fact, factfulness is painted as a coping strategy to remove undue stress from your life. So, if you are someone who finds yourself getting into heated political debates over the table at thanksgiving, then this book can help you take some of the stress out of your life.
Pessimists
Factfulness: Ten Reasons We're Wrong About the World – and Why Things Are Better Than You Think provides facts and statistics that paint the world in a positive light.
Rosling and his team do not try to tell the reader that everything in the world is perfect. However, they use a series of facts and stats to look at how the world has changed over time in terms of access to food, water, poverty rates, child mortality, and so on.
When you read this book, you cannot help but come away thinking that the world is not as dark a place as you might think it is from watching 24-hour news or from reading social media.
Tone of the book
Factfulness: Ten Reasons We're Wrong About the World – and Why Things Are Better Than You Think is an accessible and informal book.
Rosling was essentially writing the book from his deathbed, yet he is unfailingly positive throughout all 342 pages.
The author has an entertaining style where he is able to use facts to rebut myths or notions that have somehow become accepted wisdom through the use of anecdotal evidence.
The book begins with a quiz. The author presents a number of questions that look to gauge the reader's understanding of the state of the world as it stands today. The quiz is intentionally designed to make the reader think that they have a more negative impression of the world than reality.
The author then goes on to explain that even the smartest people in the world that have taken his quiz get the answers wrong. They all think that the world is in a much worse state that it really is. At this point in the book, Rosling can come off as particularly condescending.
However, Rosling then goes on to detail 10 common misconceptions in the way we think of the world in each of the 10 chapters. He uses his lifetime of work to attempt to teach the reader how to reframe the way that they think about the world.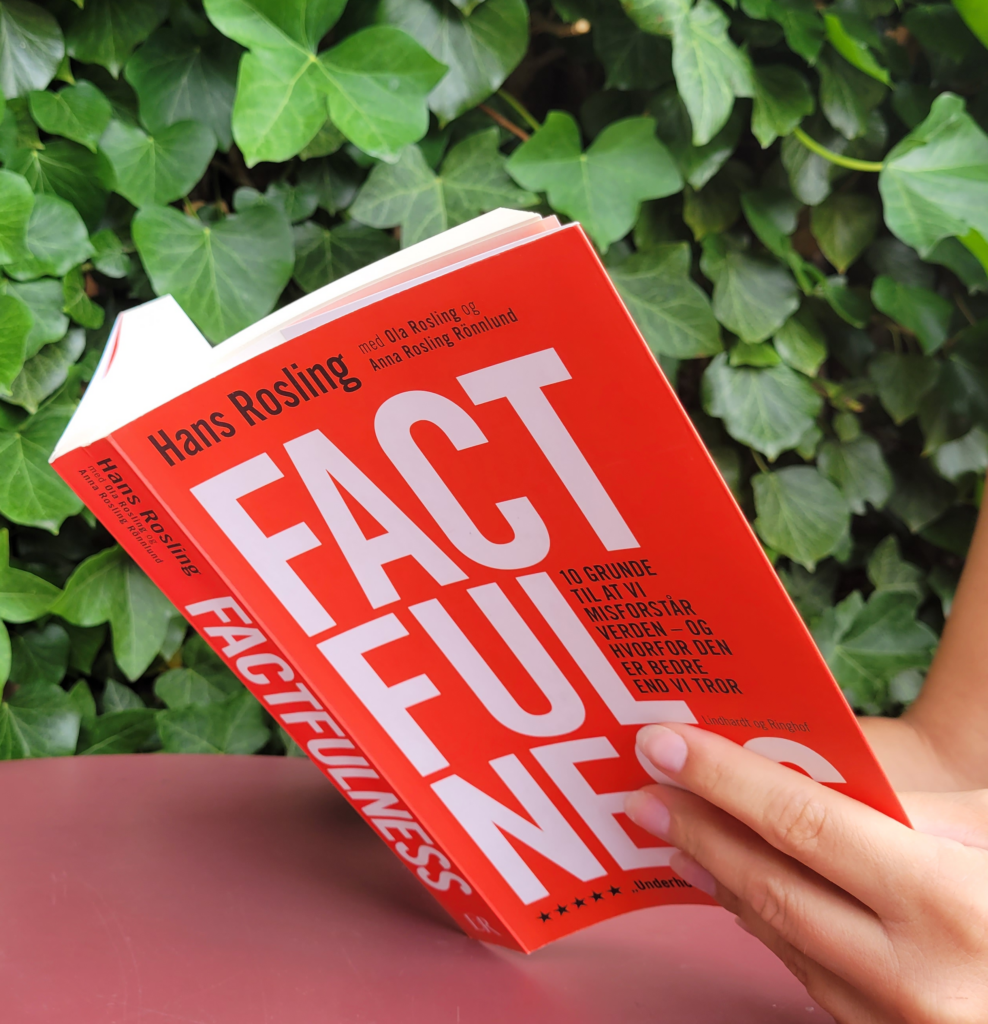 What do readers say about Factfulness: Ten Reasons We're Wrong About the World – and Why Things Are Better Than You Think?
Form opinions based on fact, not on anecdotes
Hans Rosling stresses the importance of forming opinions on the basis of facts rather than forming opinions on anecdotal evidence.
It is very easy to hear the narrative on things like the Syrian refugee crisis and assume that the whole country is sitting there empty as every man, woman, and child has come to Europe. But when you actually read the statistics you discover that significantly more Syrians have been displaced within the borders of Syria than have come to Europe.
Realistically, anyone with a strong opinion on Syrian refugees should be aware of that fact but the truth is that most people are not.
At its strongest when Rosling claims things are better, not that they are good
Readers suggested that Rosling's arguments were at their strongest when he was claiming that things in the world were improving rather than the times when he was claiming everything is good with the world.
The book is optimistic in nature but at times readers felt like Rosling went a little too far. The more realistic statements where he acknowledged there is still a long way to go on certain issues lent more credibility to the book than the occasions where he got carried away with the progress that has been made.
Cherrypicking examples that suit his narrative
Some readers criticized Rosling for simply picking the charts and graphs that suited his agenda.
Throughout Factfulness, Rosling provides a large number of examples of good things and bad things. In all of the graphs, the good things were getting better and the bad things were getting less bad. While this was true for the examples that Rosling picked, it is not reflective of the world in general.
Many things are getting better, but the truth is that there is a number of things that are also getting worse. Many readers felt like the book would have been more credible if he had provided a more accurate representation of the negatives.
Hypocritical at times
Some detractors of the book went as far as to suggest that beyond just cherrypicking examples, Rosling went as far as to be hypocritical.
Throughout the book, Rosling warns the readers not to succumb to averages. He notes that averages hide a wide range of numbers and simply balance out the extremes, therefore they are not necessarily representative of the whole.
However, Rosling then goes on to insert a series of graphs into the book where the results are averages. They are in the book because they fit his argument, even though he has already told the reader not to trust averages.
Rosling also rails against the use of Wikipedia – citing inaccuracies. He then goes on to use Wikipedia as a source for the book no less than 10 times.
For many readers, this caused them to lose faith in his arguments.
Audiobook review
The audiobook version of Factfulness: Ten Reasons We're Wrong About the World – and Why Things Are Better Than You Think is narrated by Simon Slater.
Slater has over sixty books on Audible, showing that he is an experienced narrator. Amongst those 60+ books is a mix of biographies, self-help, fiction, and general non-fiction.
Listeners noted that Slater's narration was enjoyable and he was able to capture the essence of Hans Rosling's writing and the spirit in which it was intended.
The Audible version of the audiobook is 7 hours and 59 minutes long.
Some listeners complained that despite the good narration, the book does not translate well to audiobook format. Peppered throughout the book are a number of graphs. This does not work well in audiobook format. There is a PDF accompaniment that the narrator asks the listener to refer to on many occasions. However, the listeners noted that this is impractical as they often like to listen to the book while driving or running.
Some listeners pointed out that they skipped forward past large chunks of numbers. They suggested that it is more important to understand the point behind the numbers rather than every minute detail of the numbers themselves.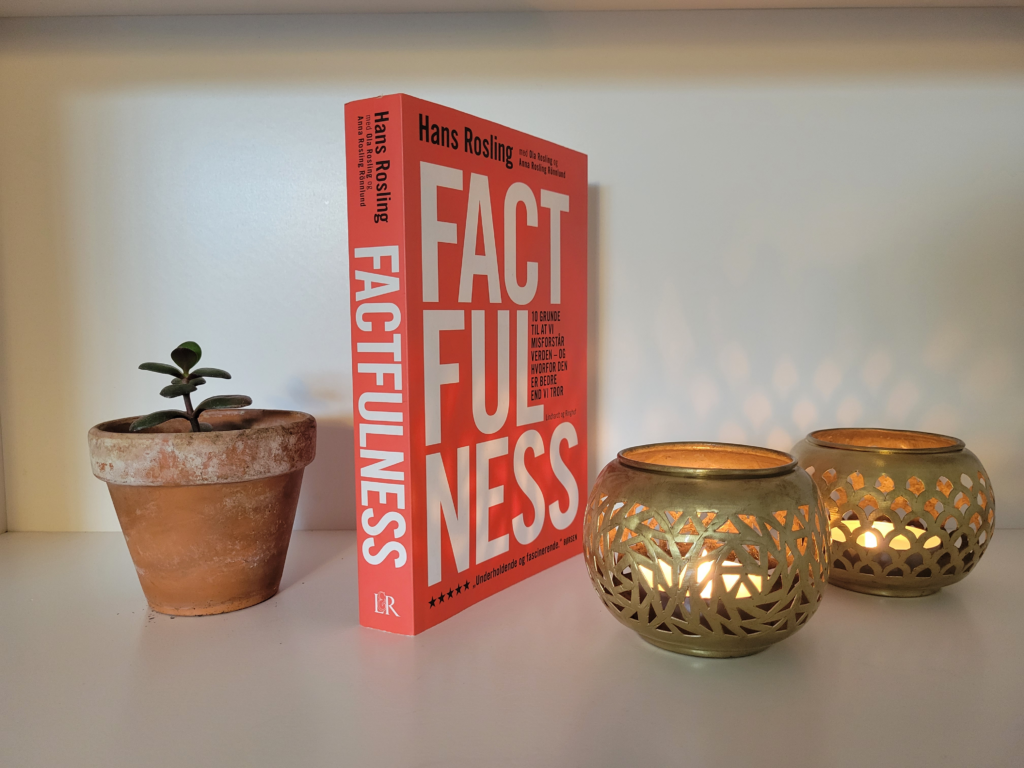 Should I read Factfulness: Ten Reasons We're Wrong About the World – and Why Things Are Better Than You Think?
Positive
Paints a positive worldview
Will have you re-assess how you came to understand the world the way in which you do
Negative
Cherry picks examples to suit his own narrative
Probably.
The book starts very strongly with the way in which Rosling uses the quiz to show the reader that you do not know as much about the world as you thought you did.
However, it's difficult to know whether you have been manipulated by the way that the news media has presented the problems in the world today or if you are being manipulated by the way that the author has formatted the quiz and the questions.
Rosling then goes on to detail a positive case for the world and details some techniques we can use to recognize our biases and avoid succumbing to the same mistakes in the future.
Overall, it is an interesting read that will definitely make you think. But it is not a "must read."