Quick Summary
"Losing my virginity" is an autobiography of one of the world's most charismatic billionaires, Richard Branson, and his rise to success. The book takes you through Branson's childhood, dropping out of school, starting a business at the age of 16, starting a record company, and eventually creating a business empire while engaging in extraordinary and sometimes life-threatening adventures.
Full Summary
Childhood and the first company
Branson starts his journey from his early childhood; he was born into a middle-class family, and he recalls how his parents always encouraged him to challenge himself. This attitude of constantly trying to push and exceed expectations is something that became one of the core beliefs in Branson's life.
At the same time, Branson was not doing well in school – he struggled to motivate himself and was marked as slow and lazy. By his admission, he could not read or write until he was 8 years old and was suffering from dyslexia.
In "Screw it, let's do it!", another book by Branson in which he lays down his principles for business success, he tells the story of how he applied and won an essay contest despite his struggles with reading and writing.
The lack of interest and poor performance eventually led to Branson dropping out of school. At a very young age, he knew that he wanted to be an entrepreneur, and his determination was so strong that he started his first business at the age of 16.
With the help of his friend, Branson started a national magazine called "Student." Without any meaningful sales or PR experience, Branson managed to interview superstars like John Lennon and Mick Jagger for the magazine, quickly getting serious recognition within the community.
Record label and Virgin Atlantic
Not long after the success with the "Student," Branson had the idea to open a record store where young people could hang out and listen to music that was not easily available by the mainstream retail companies. This is how Virgin Records was born, and from that point on, Branson quickly started expanding his business which eventually became an empire.
Branson's record label attracted some of the most influential bands of the time, including Sex Pistols, Phill Collins, Mike Oldfield, and others. Soon, Virgin became of the biggest record companies in the UK.
As someone who is willing to take calculated risks, Branson decided to start an airline company and compete with British Airways despite the opposition he faced from his advisers. The company started by leasing a Boing for a year but struggled to grow during the first few years.
Faced with the challenging situation, where creditors refused to approve another loan, Branson decided to sell Virgin Music in order to keep the airline alive. Today, Virgin Atlantic is an established player in the air transportation business.
Adventurous spirit
Branson was always known as an adventurous person, ready to take difficult and often life-threatening challenges. Among them, the most impressive and dangerous features include crossing the oceans on boats and air baloons.
One of the death-facing instances occurred during the first attempt to lead his Virgin Atlantic Challenger in a Blue Riband of the Atlantic, a race for the fastest ocean crossing by a surface vessel. Close to the finish, the boat sank, and Branson had to be rescued out of the water. On the second attempt, the Challenger won the race and beat the record.
Another passion of Branson's is air ballooning, and in the book, he describes 2 particularly dangerous events. One occurred during Branson's first attempt to cross the Atlantic Ocean, which resulted in a fall and eventual rescue around the Irish sea.
The second one was even more challenging – an attempt to cross the Pacific in a hot-air balloon. There is a thrilling story worth reading by anyone who loves adventure and adrenaline rushes, with a happy ending – the crew entered the Jet Stream and successfully landed in the Arctic, more than 4,000 miles away from their original landing destination.
Humanitarian work
The last parts of the book are dedicated to Branson's dedication to tackling global issues. Branson believes that every person with a substantial amount of money and power should utilize their resources to tackle some of the urging global issues.
The biggest focus Branson places on the environmental challenges, most of all climate change. He has a mission to contribute to creating a sustainable world for new generations. He talks about various initiatives that Virgin Group started in order to promote sustainability and fight against climate change.
It's important to mention that this book was originally published in 1998, and over the last 24 years, a lot has changed in the field of environmental protection. Virgin group started new initiatives accordingly, so all the actions taken at the time of writing this book have been updated.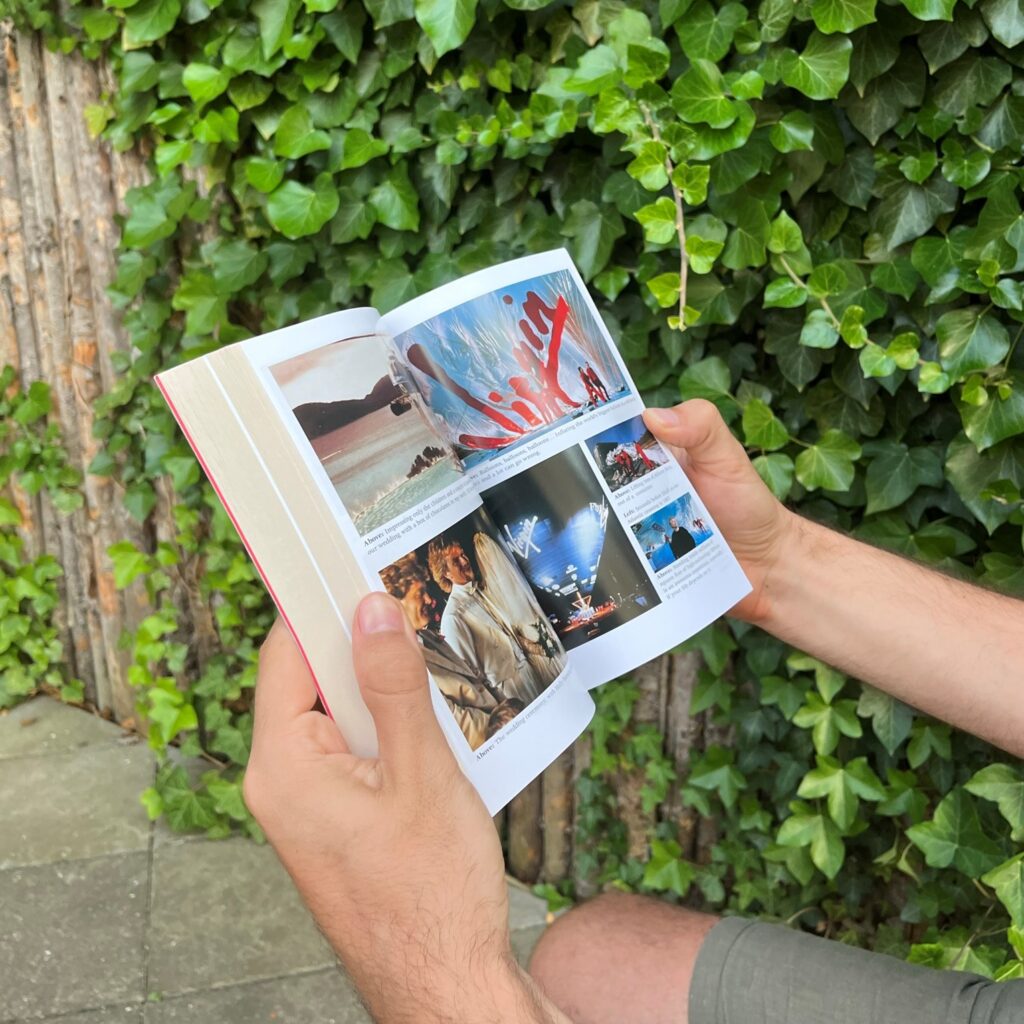 What does the book promise to deliver?
Richard Branson is an excentric person who achieved worldwide fame and fortune. This is his story of how he got to this point, laying down his core beliefs and principles in both personal and professional life.
"Losing my virginity" offers a different perspective on how to behave in the business world, thus providing the reader with the alternative rules of success. At the same time, readers will learn how to balance their personal and professional life and how important family and friends are for a successful businessman.
What type of reader would enjoy this book?
If you're a fan of Richard Branson and want to know more about his upbringing and road to success, this is a must-read for you. "Losing my virginity" delivers a first-hand experience of Branson's road to success and his life philosophy.
People looking for a fresh perspective on how to start and run a successful business could also find this book entertaining and valuable. Branson's rules for success are not what you'd typically encounter in business books. While it's hard to replicate his excentric nature and ways of doing things, this can certainly be an inspiration and unique angle on how to succeed in professional life.
As this book documents several accomplishments Branson achieved outside of the business world, mainly in the area of competition and traveling, people who enjoy reading about good adventures can find what they like, especially in the area of sailing and air travel.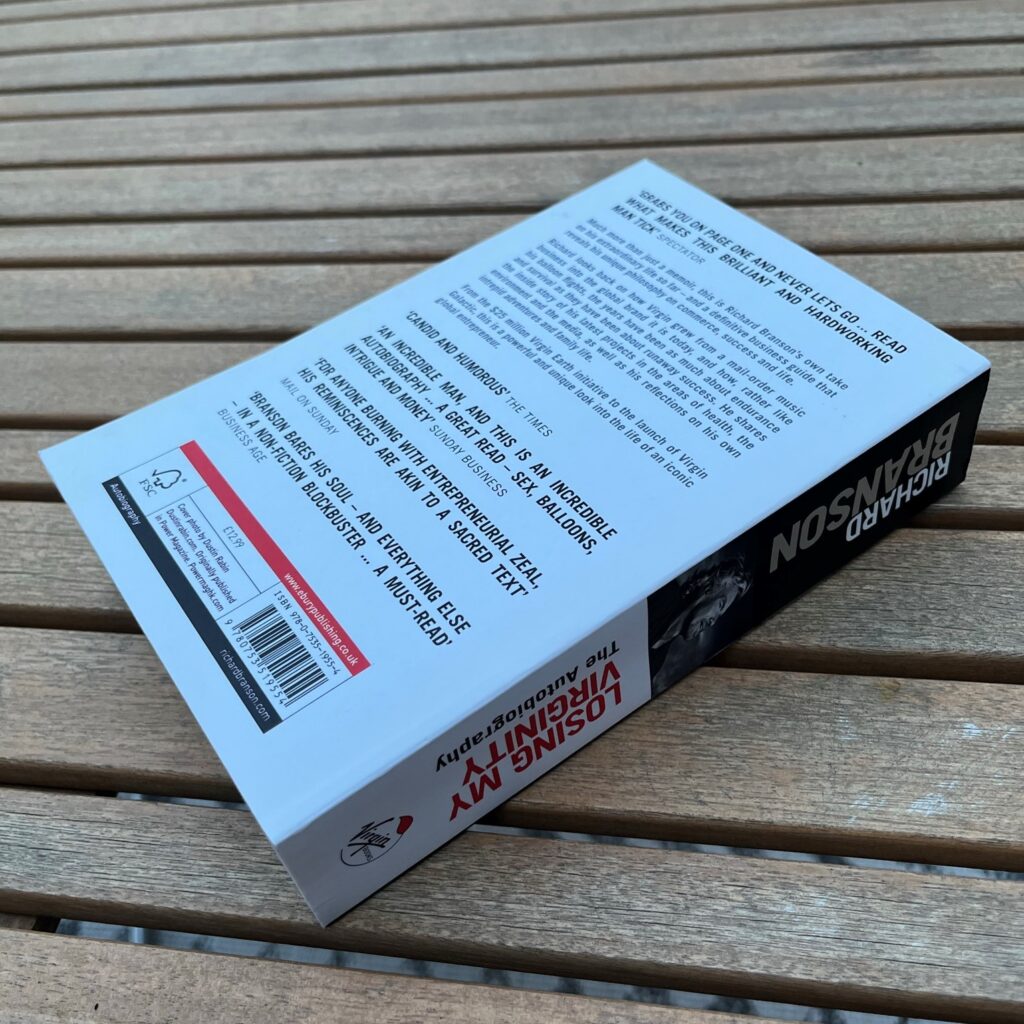 The tone of the book
"Losing my virginity" is written in first-person, in which the author takes the readers on a journey through his life – from early childhood, over his first business ventures, to building an empire and gaining a worldwide reputation.
The book offers a complete first-person experience without ever offering an outside perspective. Instead, readers are submerged into Branson's mind, thoughts, and feeling all along the way. The book is fast-paced and direct, which blends with Branson's personality.
How well does Losing My Virginity compare with other titles in this field?
As an autobiography, "Losing my virginity" is one of the most exciting stories readers can find. The main reason for this is Branson's extraordinary life, which he didn't constrain to share regardless of how certain situations could shed light on his personality.
Considering his colorful life that most people will never be able to replicate or experience, parts of this autobiography have novel-like qualities. Branson's story never lacks excitement, so it's safe to say that the autobiographical aspect of the book is as good as it can get.
Since the book also discusses business ventures and strategies, it would be reasonable to examine how it stands among the other titles in this category. Since Branson lays down the core message followed by examples from his life and never really gets into the in-depth overview of the actionable steps on how to achieve business success, this book won't satisfy people hungry for a detailed look into "how to become a successful entrepreneur."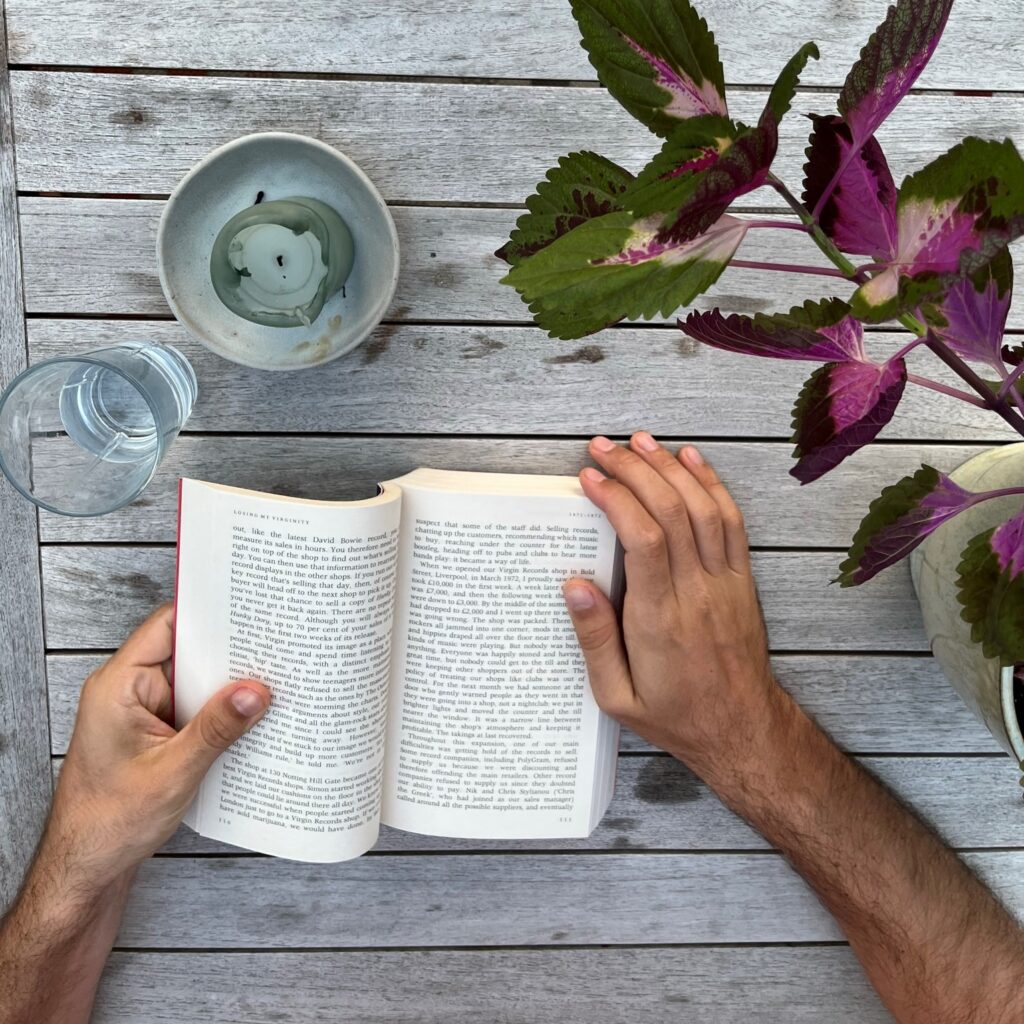 Audiobook review
The audiobook version of "Losing my virginity" is 5 hours and 25 minutes long and is narrated by Richard Branson himself. The audio version doesn't provide any extra information compared to the printed version.
Listeners appreciated the fact that Branson was narrating his autobiography, which added an extra layer of entertainment. They specifically praise his intonation, which enables them to listen to the book for longer periods of time without losing interest.
Some of the issues with the audio version that few listeners pointed out were of technical nature. Several people mentioned that it was easily recognizable when one recording session was over, and the new one started due to the sudden change in the recording volume.
What do readers say about Losing My Virginity?
From dyslexia to the business empire
Many readers were amazed by the struggles Branson had to overcome in his youth, with a special emphasis on his problems with writing and reading and being diagnosed with dyslexia. Because he was so bad at school but ended up as a billionaire, readers felt like Branson's life resembles a hero's journey, starting from the bottom and finishing at the top.
Readers also appreciate Branson's honesty and admire how he was straightforward when talking about his failures. They found "inspiring" the fact that he was able to learn from his mistakes and not regret he had to go through some rough times in order to succeed.
Like reading a novel
A consensus among the readers was that Branson's life is almost fictional, and feel like this book doesn't belong among nonfiction titles. The type of life Bronson has lived is something that most readers never encountered before in the real world, so many of them felt like they were reading a novel instead of an autobiography.
Some readers even said that Branson's autobiography is "better than many works of fiction" they've read.
One of a kind
Branson's excentric personality and sometimes crazy adventures stood out to the readers as "one of a kind" in the business world. Everything about him is unique, and many people found inspiration in how Branson lived his life "to the fullest."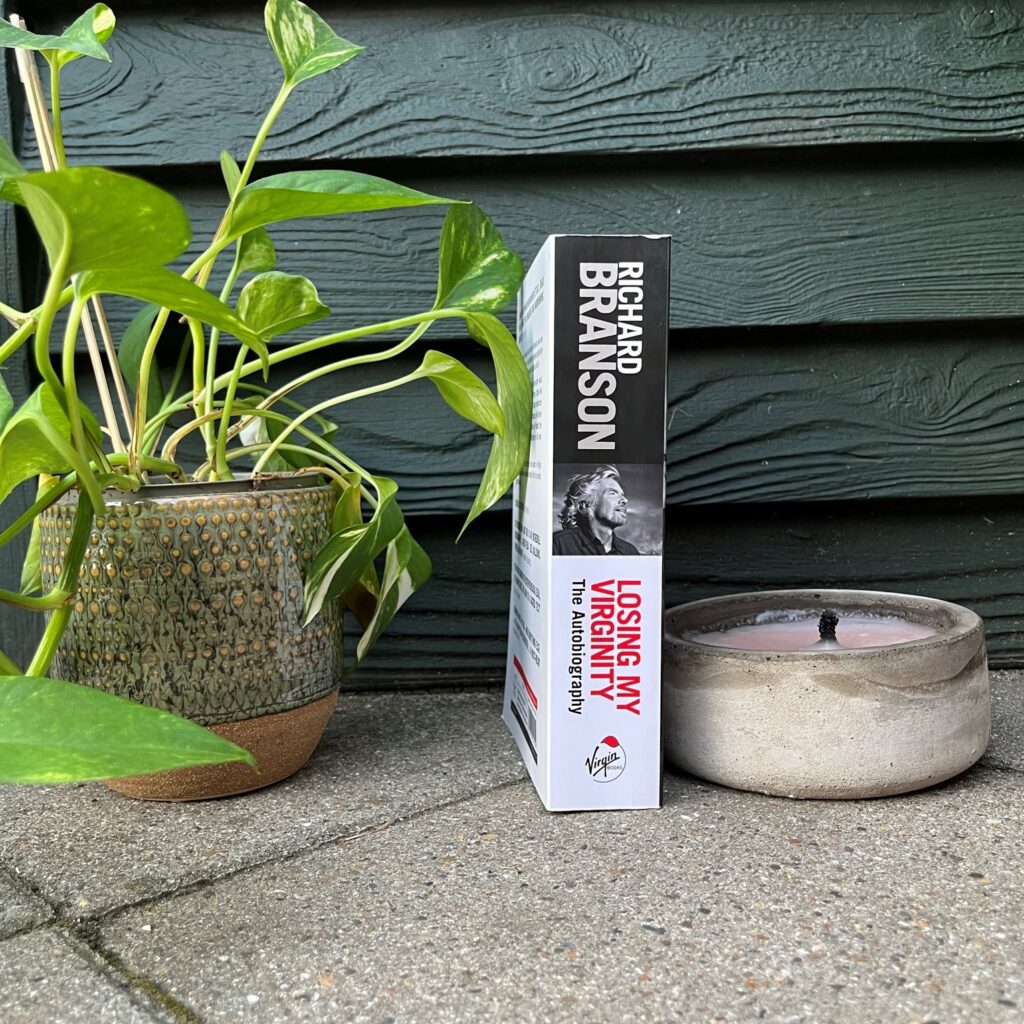 Balancing family and business
Business books usually focus on the ins and outs of succeeding in the business world, and personal life doesn't play a big part in them. However, readers appreciated the fact that Branson heavily emphasized the importance of family and friends in his life and business success.
Readers especially mention Branson's testimony of the role his mother had in teaching him to challenge himself constantly, and the story of how she made him get out of the car and walk several miles through the field to find his way to their home was frequently mentioned.
People also appreciate how Branson acknowledged the role his friends had in his business success and how he would feel "lost" without them. He found a perfect balance between his private and professional life, which makes him much more relatable to the average person.
Needs updating
"Losing my virginity" was initially published in 1998, and some readers felt certain messages and lessons were a bit outdated. This mostly relates to Branson's humanitarian work, specifically his environmentalism and fight for sustainability.
Many things have changed over the last 24 years, and readers feel like this book needs a sequel for Branson to share how things have progressed in this area.