Quick summary
Markus "Notch" Persson was a bit of a nerd. He loved computers, programming, and computer games.
Known by his gamer tag "Notch", he was working in the computer gaming industry and began to feel disillusioned that his studio wasn't taking on his advice. So, he started building his own game in his own time – that game became Minecraft.
Minecraft: The Unlikely Tale of Markus "Notch" Persson and the Game That Changed Everything is the story of a reclusive boy whose parents worry about whether he'll ever fit in becoming an international gaming icon, renowned businessman, and multi-millionaire.
This book tells the story of "Notch" in detail charting this rise.
Unless you or someone in your life have a fascination with Minecraft then you are unlikely to enjoy this book greatly.
Extended summary
Minecraft: The Unlikely Tale of Markus "Notch" Persson and the Game That Changed Everything is a story of the rise of an unknown programmer creating one of the largest and most successful independent games of all time – quickly becoming a multi-millionaire, then, eventually a billionaire.
It's a story of unlikely success, not fitting in with the crowd, creativity, getting rich quick, and the power of technology to change lives.
Often going by his gamer tag, Notch opens up to authors Daniel Goldberg and Linus Larsson about his life for the first time in this book.
He describes his Lego-filled desk as a kid. How at the age of 7, Notch got his first start in programming while typing in commands to the family's computer – a Commodore 128.
When the family moved to Stockholm, Sweden's capital city, he got in with a group of gamer kids who competed to code cool things on their Atari.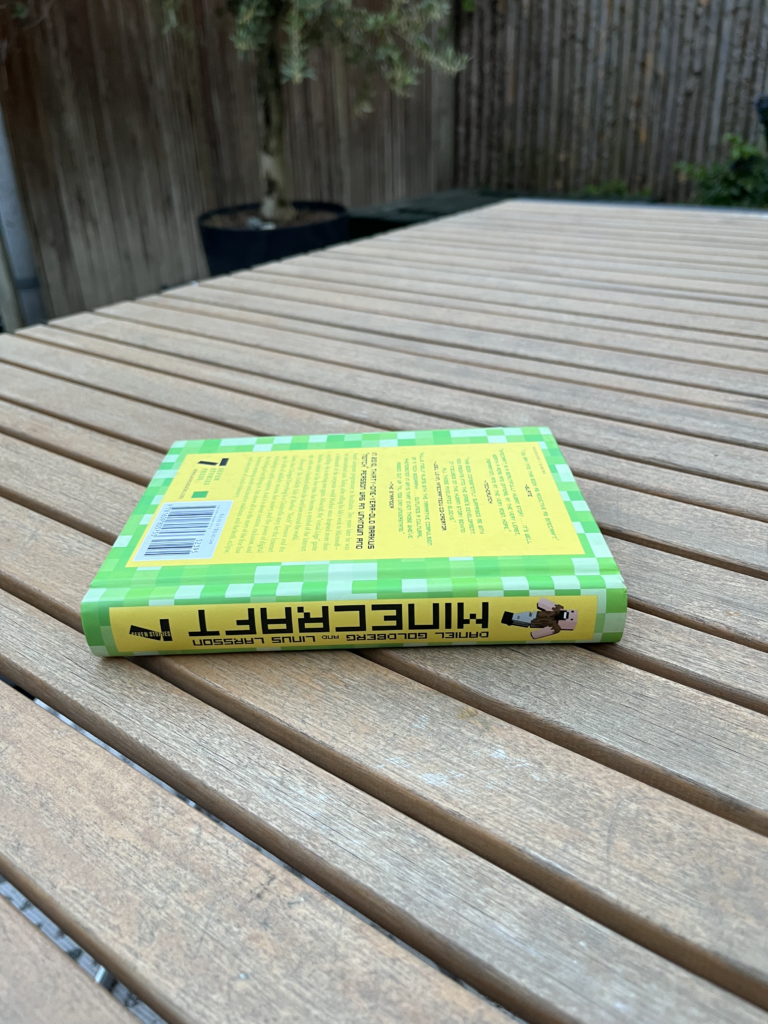 His teachers advised him to study graphic design and then he ended up working in the gaming industry. Persson entered competitions where he had to create games with certain specifications – such as using low memory – in order to focus his creativity and make his code more efficient.
Eventually, he grew tired of his gaming studio. The relentless focus on profit had begun to wear him down and he wanted to work on games that he loved making. He first moved part-time at his job to develop Minecraft further after realizing this was the game that he had always wanted to make.
Soon though, it was time to hand in his notice and go full-time. Within 6 months of release, Minecraft was a roaring success, selling millions of copies.
Suddenly, Notch found himself famous, with a hit game on his hands and millions of dollars coming into his bank account.
This is the story of how that all came about.
Who should read Minecraft: The Unlikely Tale of Markus "Notch" Persson and the Game That Changed Everything?
Kids who grew up with Minecraft
Although not written for kids specifically, many kids who are teenagers now who grew up with Minecraft will enjoy this book immensely.
It takes them through what was happening as they were starting to get into the game in their formative years and is a bit of a nostalgia trip.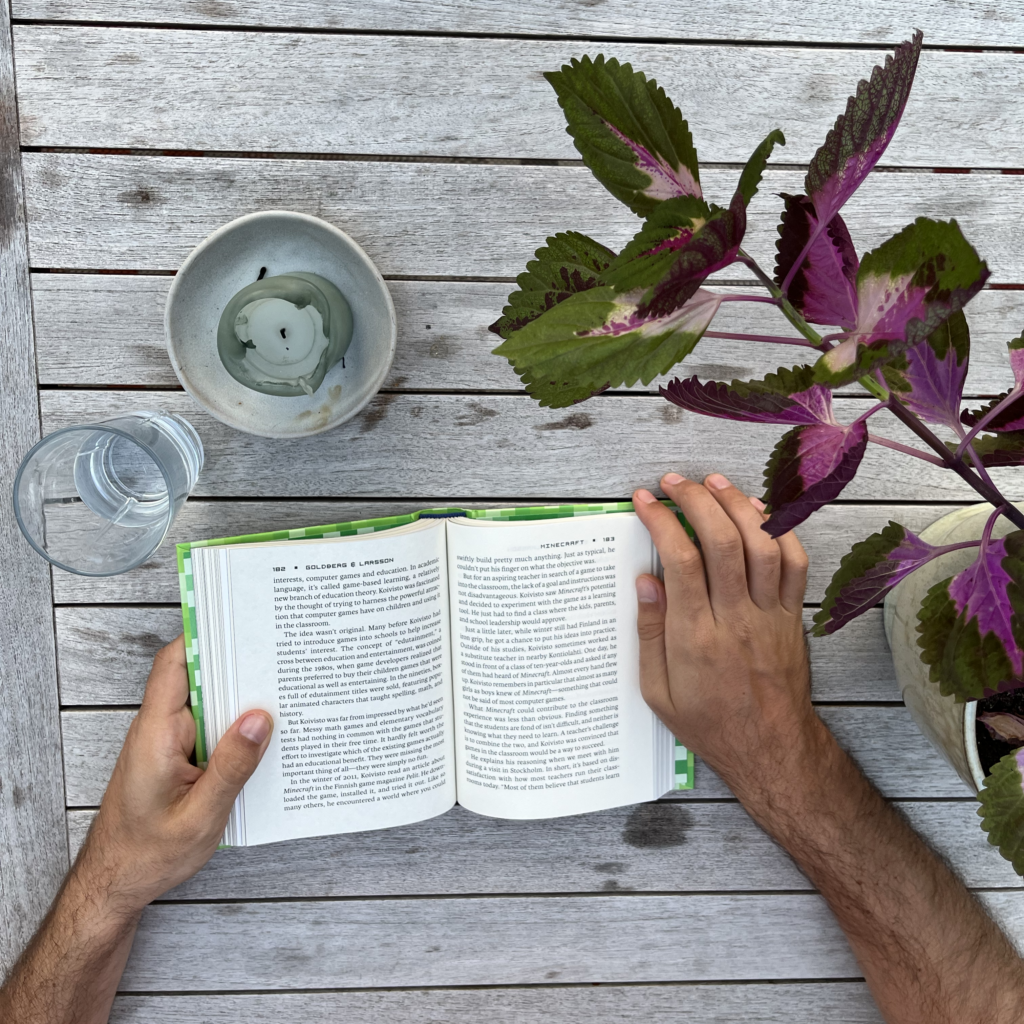 Gamers
If you're interested in games at all then this is an interesting book that will give you an insight into what the gaming industry really is like.
Minecraft: The Unlikely Tale of Markus "Notch" Persson and the Game That Changed Everything details Persson's struggle and disillusionment with working with more traditional games studios where there was an incessant focus on profit rather than the purity of making the best, most fun, most freeing game possible as a form of escapism.
It then goes into detail about setting up Minecraft, it going viral, and the transition from a hobby into serious business.
The book gives a behind-the-scenes look at decisions and many of the mundane reasons why they were taken that results in a whirlwind game. It also reveals which of the decisions were well thought through and planned out, and the bits and pieces in the game that came out of happy accidents but actually ended up forming the true essence of Minecraft.
Parents of gamers
For many parents, Minecraft is a huge part of their lives that they might not really completely understand. It's just the game they play.
A number of parents have mentioned that reading this book really helped them understand their child better, what they love to do in their spare time and how it can be, not just a hobby, but also useful for them throughout their lives.
Tone of the book
The tone of the book is very low-key. For a story about a nerd going from his bedroom to worldwide gaming icon and multi-millionaire, you would imagine that the writing could be very ostentatious and even, over the top.
However, authors Daniel Goldberg and Linus Larsson manage to keep it light, and fun at the same time.
There are plenty of facts, stats, and background about the gaming industry but not so much that it becomes boring or overbearing.
The presentation of the book is very well done. There are black and white photographs scattered throughout the book that captures the spirit of the journey and really allow the reader to picture themselves there.
Within the book, Larsson and Goldberg also call out Notch's tweets. This provides some really interesting context about what Notch was thinking at the time rather than looking back at the situation with the benefit of having lived through the experience and having seen the end result.
What do readers say about Minecraft: The Unlikely Tale of Markus "Notch" Persson and the Game That Changed Everything?
Interesting background to the computer game industry
Readers felt there is a lot of interesting detail about the computer game industry.
There are a number of interesting facts and stats about the computer game industry but this just sets the scene for the dynamics of the story. This book is a story of David vs Goliath.
Minecraft is perhaps the most successful independent game of all time. The book details how unlikely it is for a game that doesn't come out of one of the major studios to build the head of steam that Minecraft managed to create and become ubiquitous throughout the entire world.
It also details why a game like Minecraft was only possible in this independent context and most likely would never have come out of a major studio. Just one reason for this is the graphics. Minecraft is perhaps most famous for its blocky, "pixelated" graphics. However, many people posit that these graphics are part of the success of the game rather than a drawback.
Many of the major studios spend millions of dollars making the graphics for their games as realistic as possible. But, there is something known as the "uncanny valley" effect. This states that human appearance or behavior can make an artificial figure seem more familiar for viewers but only up to a certain point. Once the graphics become too realistic, people begin to feel uncomfortable and mistrust the technology.
While it seems farfetched to attach this principle to Minecraft, there definitely is a degree of escapism to the game that resulted in its success.
Boring because it's a boring story
Readers stated that the book was a little boring because the story was boring.
We are used to reading the struggle through adversity stories of rags to riches. But, the story of Markus Persson is really the story of a guy who started programming at the age of 7, got a job in the gaming industry, started his own game on the side, it became very popular, and he became a multi-millionaire.
There is not a lot of adversity in the story. There are no ups and downs, peaks and valleys. It's the story of a continued upwards trajectory, so in the end, you're not as invested in Persson's success as it appears as though it came easy to him.
The truth is that Persson has created a number of games that have all built on each other to eventually become Minecraft. To do that, he has spent thousands of hours in front of a computer screen coding and mastering his craft. Persson is an artist, an engineer, a businessman and so much more. However, it's hard to turn typing at a keyboard into a sexy narrative, and as such, things do get a little dull.
Unfinished
Minecraft: The Unlikely Tale of Markus "Notch" Persson and the Game That Changed Everything was published in 2012. More than a decade later, so much has changed that the book feels completely unfished, it tells half the story.
What is interesting, is that the way the story is told, makes it seems as though Minecraft is at its absolute peak at the time the book has been written with very little room to grow elsewhere.
At that time, Persson was still in charge at the company. Mojang, the gaming studio that Persson set up to build and manage Minecraft, reported $126 million in profits on $259 million in sales in 2013.
From the perspective of the authors, this is an unprecedented success story with not much room to grow elsewhere. However, in 2014, Persson went on to sell Mojang (and Minecraft) for $2.5 billion and become a billionaire himself.
Later additions have added some additional information about this sale to the book but it is not in anywhere near the same detail as the rest of the book, so the reader is left wanting more.
It's no fault of the authors that Persson and Minecraft managed to go on to become an ever bigger success after their book was released. But, it does leave the book feeling unfinished.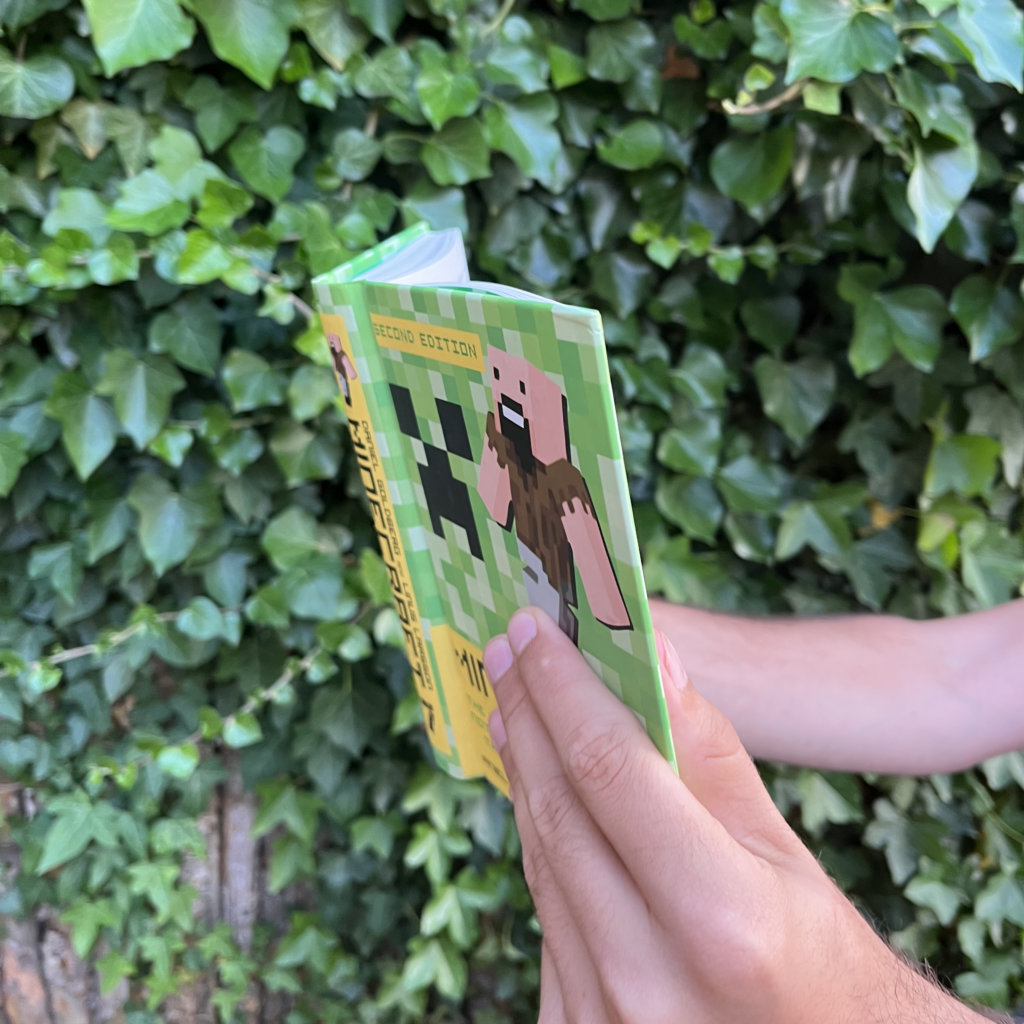 Helps understand gamer kids better
Many parents commented that reading the book helped them understand their child better.
Many of them are aware of their kids being glued to the screens of their various devices, and asking for Minecraft t-shirts, hoodies, lunch boxes, and just about anything else that you can possibly imagine.
However, the parents didn't really understand the game itself or the story behind the game. The book goes into detail about what actually goes on in Minecraft – what people can achieve, and what makes it so fun, and almost addictive.
Many kids were also there from the beginning with Minecraft. After the popularity of the game exploded, Markus become somewhat of a celebrity in the space. At the time, he was a regular on Twitter. Throughout the book, the authors have included Notch's tweets at important points throughout the journey. These act as a fascinating insight into what Persson thought and felt in the moment, rather than looking back at the time with hindsight, or rose-tinted, nostalgic glasses.
Not enough detail about the mechanics of the game
For hardcore gamers, there was a lack of detail in the book about the mechanics of the game.
The book is more of a biography of Markus Persson and the story of the rise of Minecraft. But, it is not an in-depth technical look at how Minecraft was coded, what systems were used, why the decisions were made.
Instead, it just highlights what was happening around Minecraft at the time, how many users the game had, why it become popular, and how it became popular.
This is more interesting for people who are interested in the story, but for the hardcore geeks, programmers and computer scientists, there was a lack of coverage on this topic.
Audiobook review
On Audible, the performance of the audiobook scores slightly less than the story scores.
The story on Audible is rated at 4.1/5, whereas the performance is rated at 4.0/5. On the whole though, the performance of the narrator is generally praised.
The book is fast-paced and entertaining. The main criticism of the audiobook is that it does not go into enough detail to satisfy Minecraft's obsessives. However, many of the listeners stated that their intention was to learn more about the company and get an overview of how Minecraft became the roaring success that it did. They came away satisfied from listening to the book.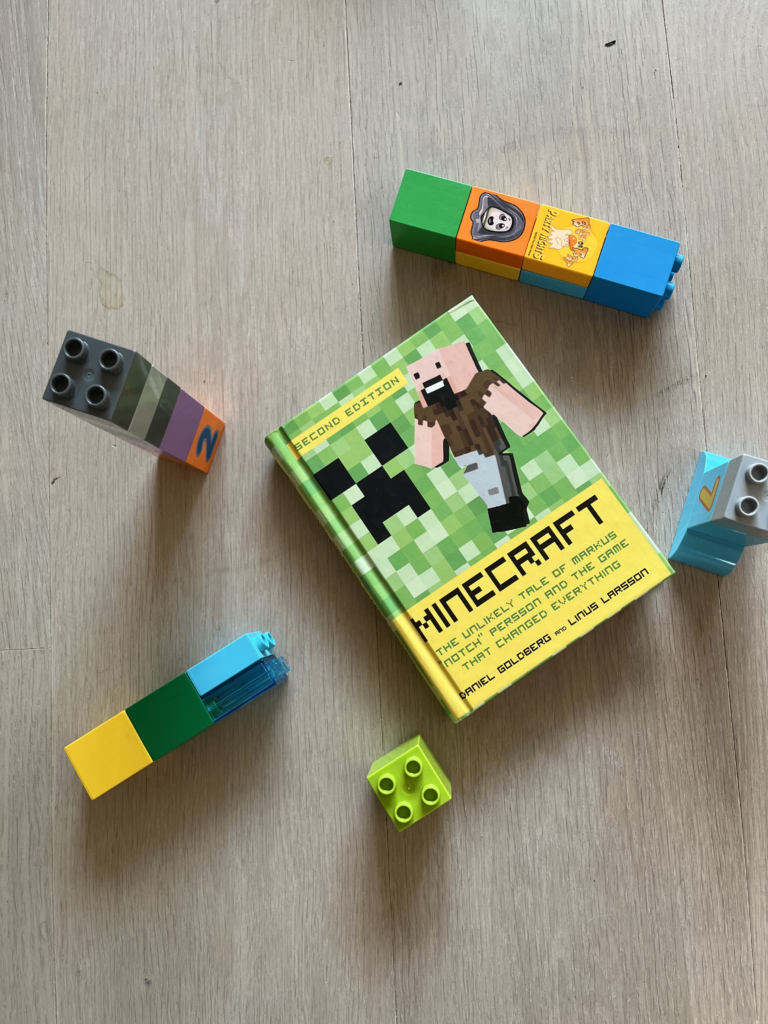 Should I read Minecraft: The Unlikely Tale of Markus "Notch" Persson and the Game That Changed Everything?
Positive
Interesting background to the gaming industry
Great formatting
Helps understand kids better
Negative
Can be a bit boring
Not enough technical detail about Minecraft
Minecraft: The Unlikely Tale of Markus "Notch" Persson and the Game That Changed Everything is a short, fast-paced read.
It is worth reading if you have children who are interested in Minecraft and you want to understand where the game came from and what makes it so captivating. It's also a nice background for those who play Minecraft but might not have the level of detail that they desire.