Quick Summary
The book follows the Oakland Athletics, an MLB team with one of the lowest budgets, and their 2002 campaign in which Billy Beane, their General Manager, decided to change the way MLB teams draft and trade players by utilizing advanced statistics and helping them compete against a much more powerful and wealthier competition.
Full Summary
Billy Beane was a promising young baseball talent during his high school years in the 1980s. As such, he drew much attention from professional teams who would send their scouts to watch him play. Scouts predicted a bright future and a great professional career for Billy, and the offers to sign professional contracts started to arrive.
After some consideration, Billy accepted an offer from the New York Mets and, as soon as he graduated from high school, he became a professional baseball player on the biggest stage. Unfortunately, his career didn't progress in the desired direction, as Billy lacked the focus and determination to become a great player.
As his professional playing career was over faster than expected, Billy decided to become a scout for the Oakland Athletics (Oakland A's). He eventually rose to the position of the team's General Manager, and his GM days are the main focus of this book.
As the GM of the A's, Beane didn't want to make the same mistakes that the Mets scouts made with him when evaluating his talent and career predictions. He knew that there was something fundamentally wrong with how scouts were evaluating talent then, and he decided to take a completely different approach.
In 2002, he decided to hand the talent evaluation process over to Paul DePodesta, a man with Wall Street experience and a background in statistical analysis, and his assistant. Beane fired most of the team's scouts and decided to work closely with Podesta on acquiring players based on the advanced metrics that were not utilized by other teams until then.
This process helped the A's, one of the teams with the smallest budget for signing players, assemble a team of affordable players with specific skills identified as the most important for a winning team. The culmination of the team's success was their 20-game winning streak in the second half of the 2002 season, a league record. This put other times at notice and has changed the way baseball teams evaluate players.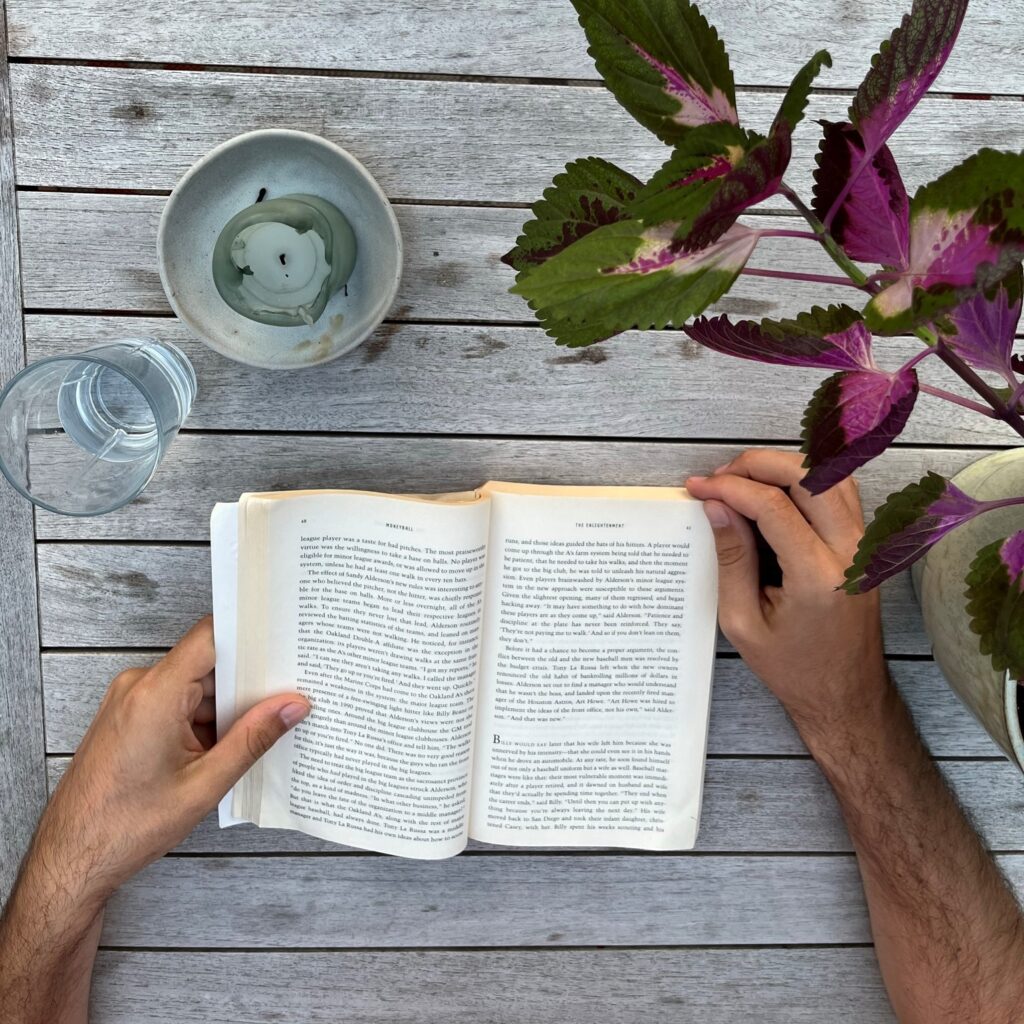 What does the book promise to deliver to the reader?
"Moneyball" provides a first-person insight into the revolutionary method of managing a professional baseball team. It is an in-depth investigation into the development and application of statistical analysis in baseball and how this at-a-time new approach to team management helped an "underfunded" team to be competitive.
The book explores and defines many different concepts in baseball and statistics and provides insight into how General Managers make decisions, negotiate and influence players. It also defines some of the advanced statistical techniques combined under the term "sabermetrics", that help the A's recruit affordable players whose skills could be maximized and utilized for the team's success.
On a deeper level, this book shows how organizations, companies, or institutions can be stuck in the "old way of doing things" and how a breath of fresh air in the form of a new idea can force change. It is an example of how the knowledge gained from the data and scientific observations can overshadow the decisions based on intuition and perception.
Another way to look at this story outside of the sports/statistical perspective is through the David vs. Goliath narrative, a story of an underdog who tried to fight a much more powerful opponent and not disappoints. This gives readers a "hero" they can cheer for and thus make this read much more than just a deep dive into sports and science.
The tone of the book
What Michael Lewis accomplished with this book is making the topic of baseball and statistics appealing and easier to understand for people unfamiliar with either of these two fields of work. One of the ways he manages to pull this off is by inserting human-interest stories into the narrative and making the characters and concepts explained in the book more relatable and easier to occupy readers' interest.
Lewis's approach to storytelling and talent for making something that many would consider a dry subject into a very compelling and readable piece. The book is full of character development and funny at times, which makes it attractive to readers who otherwise would never open a book that talks about baseball or advanced statistics.
To make it easier for people not familiar with the book's main topics, Lewis does a great job of defining and explaining the main concepts of baseball and statistics by incorporating many descriptive words, adjectives, and jokes.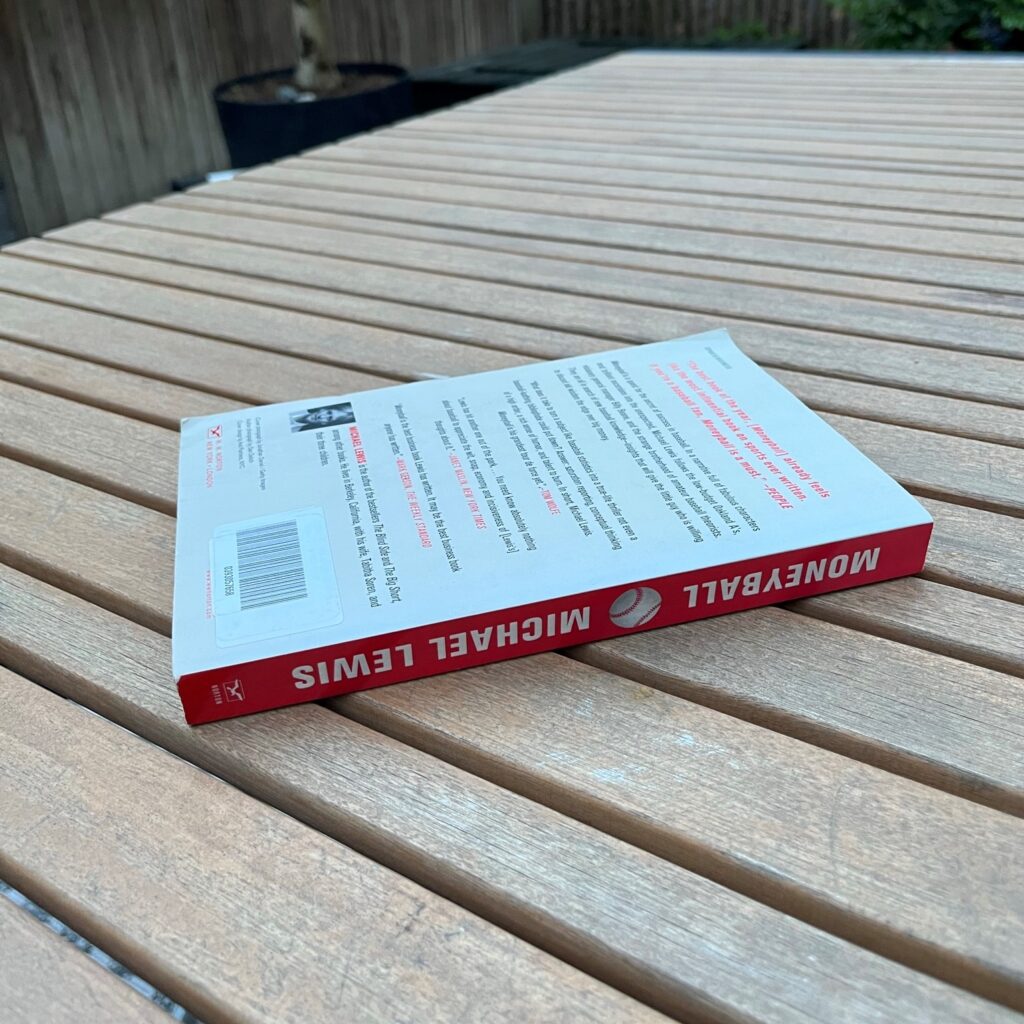 What type of reader would enjoy this book?
Since the book is centered around the professional baseball team, fans of this sport are a natural audience. Even the most die-hard baseball fans could learn a thing or two about how their game changed at the turn of the century while having a chance to witness a first-hand experience from the GM's office, coaching staff meetings, and players' lockerroom.
However, considering the larger topics explored in the book, mostly related to decision-making based on the scientific and data-driven approach, this story can be compelling to people working in various fields, including business, mathematics, scientific research, as well as sports in general.
Since the author does a great job of laying out the background story for several characters in the book, including Billy Beane and several players, readers fond of human-interest stories can also find something interesting in this book.
How well does the book compare with others in this field?
"Moneyball" is a must-read for any baseball fan, and the vast majority of readers agree that this is one of the best baseball books out there. People that have read other baseball books agree that Michael Lewis managed to make his work extraordinarily readable and fun, especially considering the statistics-heavy nature of the book.
Compared to other books that deal with baseball analytics, like "The Inside Game" and "Smart Baseball" by Keith Law, or "The Arm" by Jeff Passan, "Moneyball" stands out as the most entertaining reads, able to attract the attention of audiences that are not much into baseball.
Another book that deals with the topic of baseball and the Wall Street experience combined is Jonah Keri's "The Extra 2%.", where a group of financial whizzes acquire a baseball team and transform it from an underdog to the World Series contender.
Compared to "The Extra 2%", "Moneyball" offers a more detailed insight into the ins and outs of a baseball franchise, which includes interviews with Billy Beane and Paul DePodesta, along with many other stories the author of the book witnessed firsthand. This experience is what separates Lewis's book, as "The Extra 2%" used exclusively documented material without personally interacting with the main characters.
"Shattered: Inside Hillary Clinton's Doomed Campaign" by Amie Parnes and Jonathan Allen deals with a similar topic, only in politics, and shows how a political campaign manager tried to use data analysis in political campaigns. However, the fact that the campaign finished as a failure makes it less appealing to the readers than "Moneyball."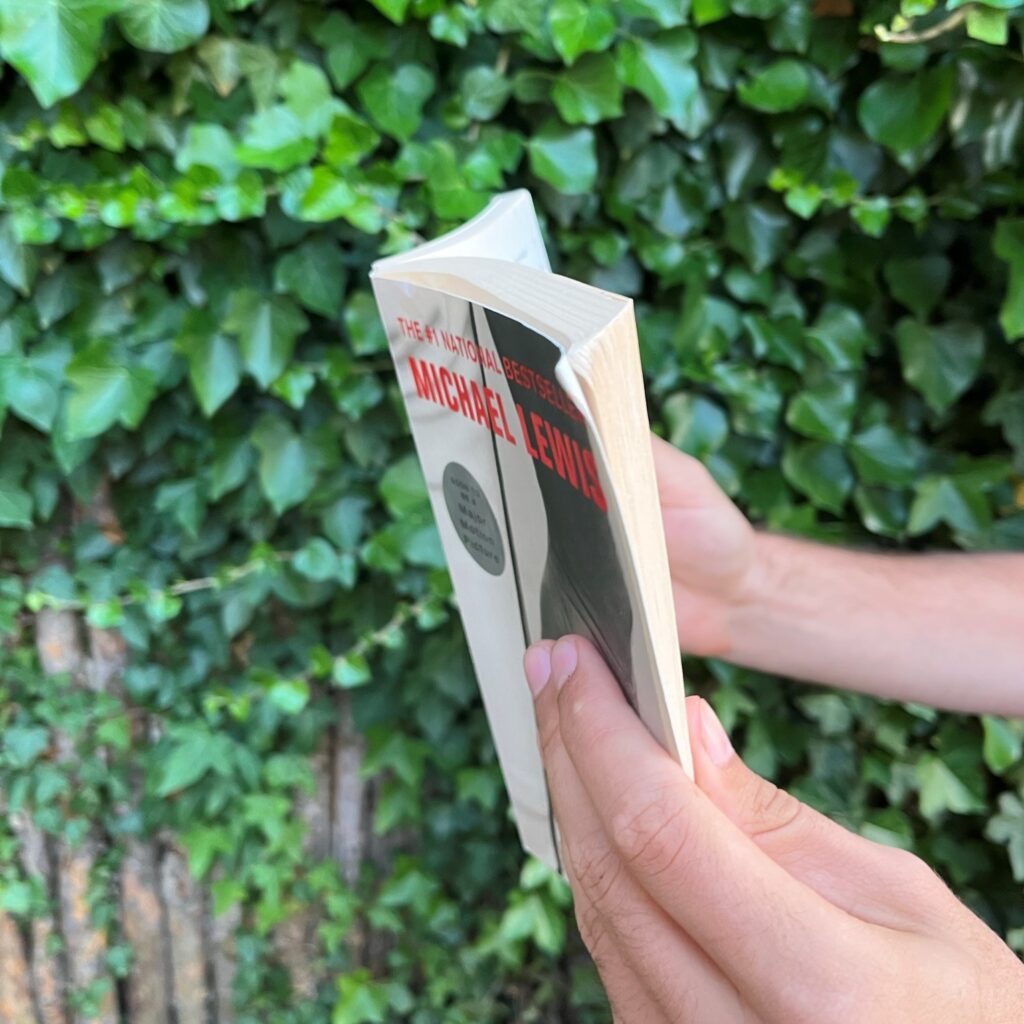 Audiobook review
The audiobook version of "Moneyball" runs at 10 hours and 26 minutes and is narrated by Scott Brick. The content of the audiobook is the same as its printed version, with no additional material provided.
The consensus among the listeners is that Scott Brick did an amazing job with this title, and people mark his narration as "superb" and "effortless".
One of the main criticisms of the audiobook version is the occasional glitches in the recording. According to some listeners, there were at least five occasions in the book where the narrator's sentences were erroneously repeated, which spoiled the listening experience and narrator's great performance.
What do readers say about
Michael Lewis didn't disappoint with yet another book
Most of the readers who have already encountered the work of Michael Lewis are not disappointed with this title, stating that he was (once again) able to make what seems to be a very niche-oriented story appealing to wider audiences. They compare "Moneyball" to his more recent work "The Big Short," both of which had successful movie adaptations.
Readers also praise Lewis' ability to bring life into usually very "dull" subjects, and his storytelling skills are universally praised. In fact, there have been quite a few reviews where readers who usually don't read and indulge in non-fiction found this story fascinating, and the fact that it's based on actual events makes the book even more appealing to readers who prefer or even exclusively read fiction.
Something for everyone
Considering the main topic that the book exploits, a first impression would be that "Moneyball" wouldn't be an exciting read to people who are not fans of baseball, or at least sports in general. While some mathematical concepts are introduced in this book, it can be filled under that category.
Lewis' compelling storytelling style managed to attract people from many different fields of interest, which is why this book was so well received among people not interested in baseball or sports overall.
Among others, readers would mention that there's something for everyone in this book. It can show business owners how to identify and target undervalued overperformers. For people in academia, this book shows an interesting example of how new ideas and concepts emerge and how they often encounter resistance from the "old guard" used to get things done the "old way."
For math people, this book proves how statistical analysis can make an actual difference in any field of work. For sports fans, this is a unique insight into the front office of a professional sports team, with all the little details on how decisions are made at the highest level of the organization.
An exciting insight into players' lives
Most readers agree that Lewis did a great job incorporating human-interest stories in this book. What they especially loved about this aspect were the background stories of the main characters in the book.
Lewis managed to provide a detailed background on most of the main protagonists, which added an extra layer of depth to the story, as several of the characters' experiences from the past additionally explain their motivations and drive. Most of all, readers mention Scott Hatteberg's story as the most interesting, which gave the book "more than just the numbers" aspect.
How to be a baseball GM
People were happy with the first-hand insight into the ins and outs of the General Manager's job in the MLB. Lewis provided examples of how the professional organization functions at the highest level, including coaching staff meetings, scouting, communication with players and people outside of the organization.
This particularly applies to the negotiation techniques that Beane employs when talking with this colleagues from other teams during trade talks. Many readers were fascinated by how much deception and "used-car salesmanship" is involved in negotiations between the General Managers and how significant the art of negotiation is for the outcome of the trade.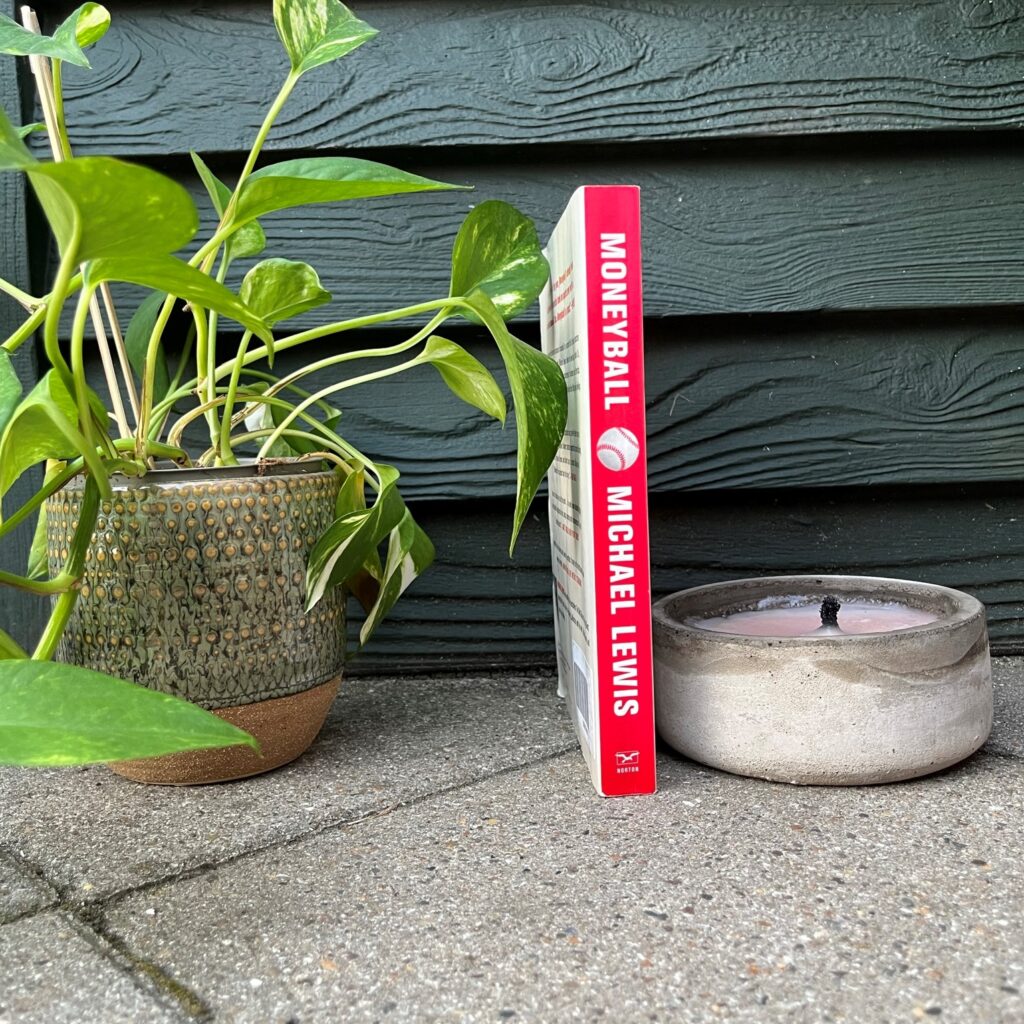 Afterword was a surprise
In the later editions of the book, Lewis included the Afterword, where he deals with the media and general public's reaction to "Moneyball." This was a surprise to a lot of readers, who are not used to author using the reprint to react to his book's reviews.
Missing details about the Playoffs
Most of the book is centered around the summer of 2002, during the draft process and team assembling process, followed by the historic regular season run by the A's, which led them to 20 consecutive wins.
However, A's fell short in the Playoffs, and readers are disappointed that that part of their season is not explained in a bit more detail. They're especially curious to know what led to their Playoff defeat and don't buy Beane's reasoning that once teams get into the Playoffs, it's all about luck.
Readers didn't expect that kind of rationalization from a person that employed advanced statistical analysis of the game, only to attribute the team's PO exit to mere luck.
Goes all over the place
Some readers were overwhelmed by the various directions the writer was taking them. The book is a mix of biographical, organizational, scientific, and human-interest stories; at times, it looked like Lewis was going all over the place.
Blending all these different approaches into one book confused some readers, who sometimes felt overwhelmed.