Quick Summary
Screw it let's do it! is a book about the main principles of life and business by Richard Branson, one of the most successful and recognizable figures in the business world. Through this book, Branson shares the core beliefs that are guiding him through his personal and professional life, with the main focus on the "go and get it" attitude that helped him achieve great success.
Full Summary
Starting his first company at 16 years old, Branson was always interested in becoming a businessman. His positive attitude and "just to it" approach helped him get into various business ventures, which made him a billionaire and one of the most influential people in the world.
Branson lays down his philosophy and the way of conducting business. Each chapter introduces a different aspect of finding success, followed by keynotes and actionable steps one should take to achieve success in the given aspect.
Action steps are backed by various examples from Branson's personal life, business ventures, and family life that influenced him the most and made him such a successful and influential entrepreneur.
Just do it!
Branson is well known for his positive attitude and willingness to try new things if he finds them attractive. He is a firm believer in working hard towards a new idea if you think it's good and at least worth trying.
He shares the story of opening his first business at 16 years old, despite not finding support and approval from people around him. His Student magazine was recognized as one of the most promising magazines in the UK.
Similarly, Branson also describes the beginnings of Virgin records and having 20 shops opened before he was 20 years old, how he almost died on a ship while competing for a Blue Riband Award but then came back and won the award the next year, and how he became the first person to fly across the Atlantic in a hot air balloon.
All of these stories point out Branson's "go for it" nature and demonstrate how he just follows up his dreams if he believes they'll make him happy and successful.
Have Fun!
Branson emphasizes the importance of not making money the main and only priority in your business life. His experience tells us that if you love your job and enjoy doing it, the money will follow.
This chapter describes several business ventures that eventually became successful but were started for fun and enjoyment. Even though some of those endeavors failed, he states they were valuable lessons moving forward.
Branson tells the story of how his initial failure to purchase an island in the Caribbean led to the founding of Virgin Atlantic, an airline company, and eventually ended up buying the island for a much smaller price than initially demanded.
Be Bold
This chapter addresses the necessity of taking some risks to become successful, even if that means going against popular opinion. If someone comes up with a good idea, Branson likes to give them the advice to believe in themselves, to be bold, but not reckless.
An example of this advice comes from the foundation of Virgin Atlantic, an airline that Branson proposed to create. Even though all of the Virgin Records partners objected to this idea, stating that it would draw out all the money from the records company, Branson assessed the situation and decided to take a calculated risk. The result – the company, still operates successfully all across the world.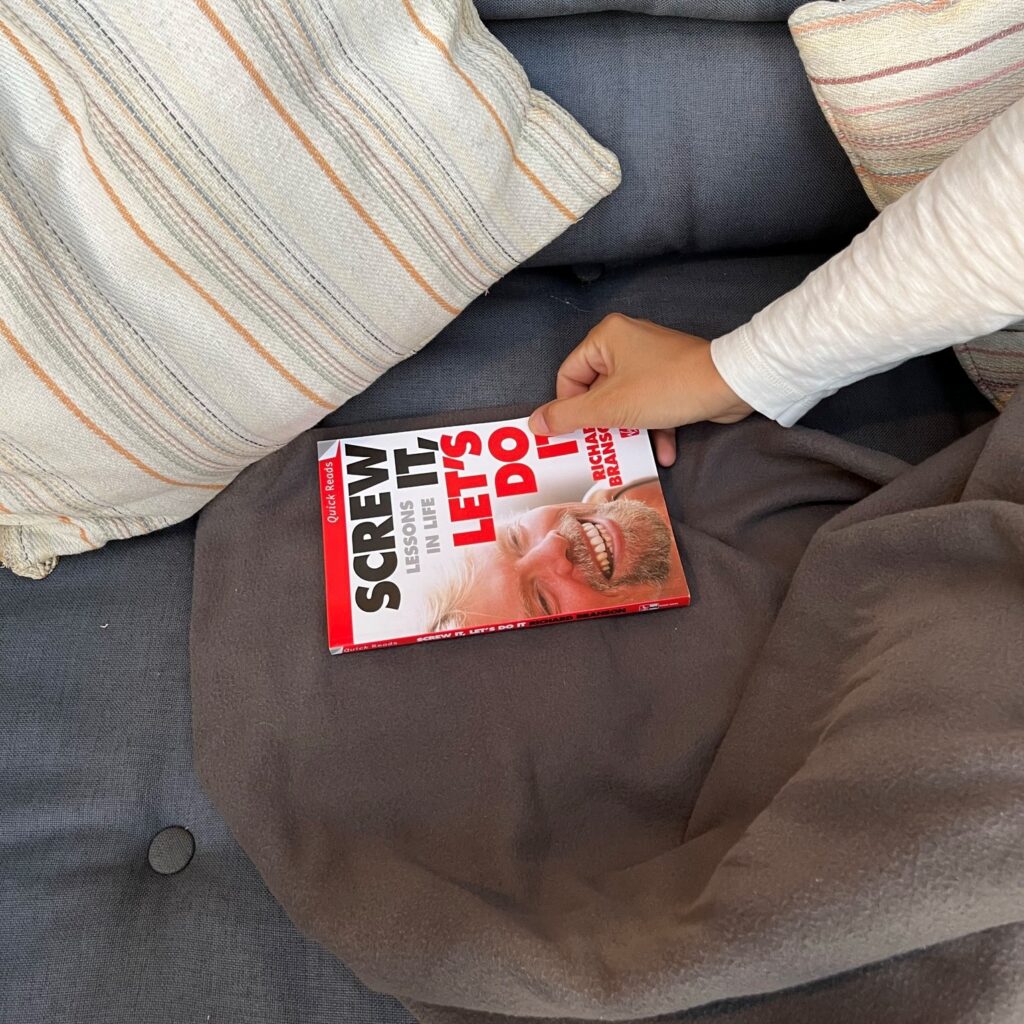 Challenge Yourself
Branson was ready to face the challenges from an early age, supported by his mother. He claims that not facing any challenges makes for a pretty dull life, and he can't imagine himself living a life without challenges.
He explains how overcoming challenges during his childhood helped him gain confidence. One example stands out – applying for an essay contest and winning it despite reading and writing being his most significant struggles in school. This event also became a seed that grew into the creation of Student magazine.
Stand On Your Own Feet
Relly on himself is something that Branson inherited from his parents. He argues that living through 2 world wars made them strong and independent, and this attitude was carried on to him.
An illustrative example of independence is a test Branson faced when he was 4 years old. His mother, on their drive home, stopped the car a few miles from their home and told him to get out and try to get home alone, on his feet.
These lesions turned out to be extremely valuable in his business life, such as when Branson decided to buy back the shares of his company after equitizing it, revolted by the bureaucracy and inefficiency of the financial district.
Live the Moment
Branson is a firm believer in not doing anything you will probably regret in the future. This is why he emphasizes living in the moment and enjoying your time. Remorse leads to living in the past and thus running the present, so if there's an opportunity to have a good time right now, it shouldn't be wasted.
One of the primary inspirations for this philosophy is Branson's grandmother, who he describes as one of the people who lived their life to the fullest – winning a dance competition at the age of 89 or sailing around the world at 99.
Value Family and Friends
Even though being independent and standing on his own feet is at the core of his philosophy, Branson doesn't diminish the importance of his family and friends. In fact, he claims that he would be lost without them.
At the very beginning of his business career, during Student magazine days, Branson's friend Nick was the one who came in and dropped out of school to help the company in money management, which he was very good at. Thanks to him, the magazine had deposed funds in the bank and was able to distribute the magazines more effectively.
Another valuable lesson from this chapter is about resolving disagreements respectfully. When his friend Nick left the Student magazine after a disagreement, they remained friends and maintained a good relationship. This led to Nick's comeback to collaborating with Branson in a new company, Virgin Records. Branson states that this collaboration wouldn't be possible if they hadn't resolved the conflict friendly and peacefully.
Have Respect
This chapter has a fantastic story of how Branson discovered Phill Collins, a legendary author and singer. At the same time, Collins was a cab driver and ended up driving Branson to a meeting on one occasion.
Collins recognized that Branson was the owner of a famous record company and insisted that Branson should listen to a demo tape of his band. As Branson didn't want to be rude, he allowed Collins to play him the song that turned out to be "In the air tonight."
Do Some Good
The last chapter of the book talks about making an impact on the planet when you stand in the position of wealth or power. Branson argues that wealthy people are in a unique position to change the world to a certain extent and that the power they possess should be utilized for that purpose.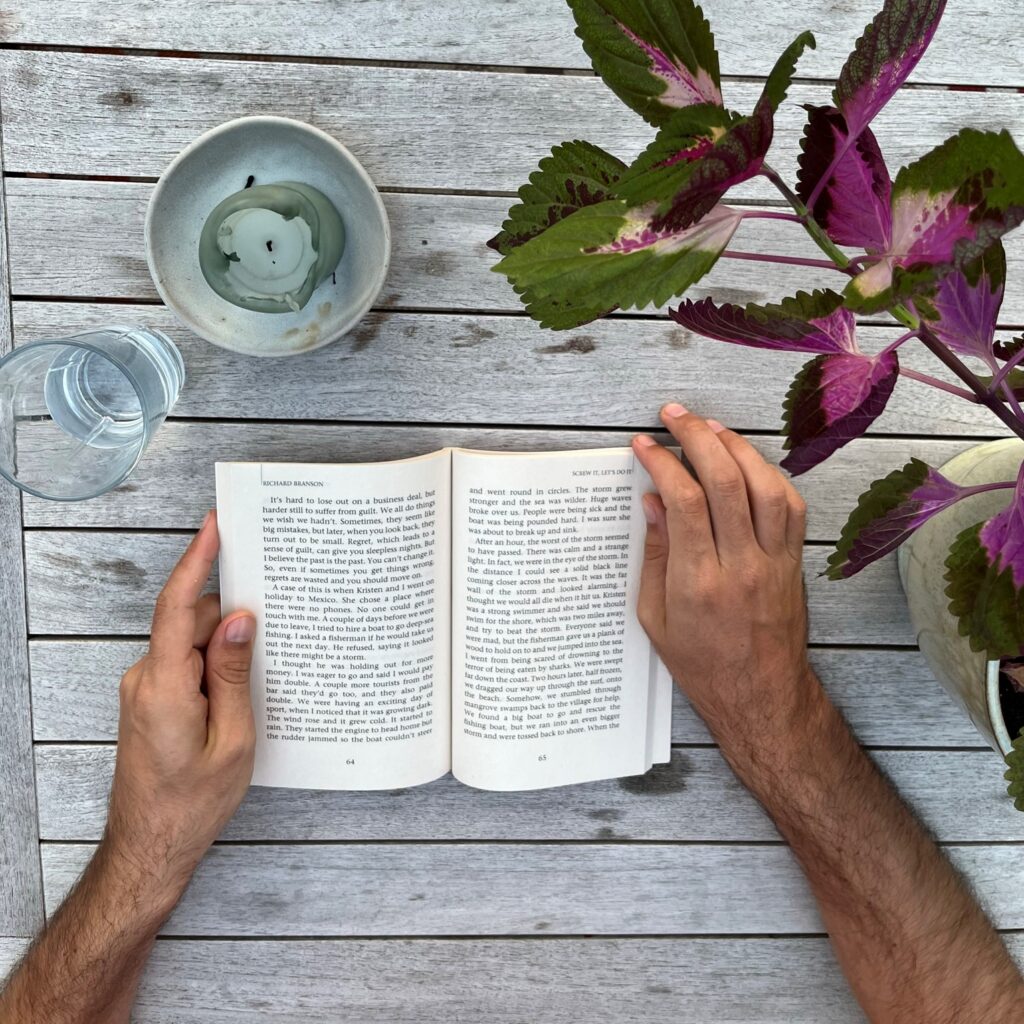 What does the book promise to deliver?
"Screw it, let's do it!" is a book that could be filed under the business/entrepreneurship category but also can be inspirational and motivational for many readers. Branson delivers his unique way of conducting business while having fun at the same time.
Many of his business endeavors originate from some of the numerous adventures in Branson's life, so this book can inspire people to find their professional satisfaction through personal enjoyment.
His life philosophy, a straightforward nature that doesn't have "don't" in its vocabulary, can be motivational for many people, regardless of their field of interest. Since it is a very short read, readers will get a significant ROI with this book.
The tone of the book
Standing at barely above 100 pages (paperback version), "Screw it, let's do it!" is among the shortest books in the business/self-help category. The average reader should be able to finish this book in less than 3 hours, so this should be a quick and easy read.
Another factor contributing to the fast reading time for this title is the tone and the language – it's simple and direct. Branson managed to describe his principles of life and success in a very straightforward way without compromising the core message he was trying to deliver.
Most of the readers found this book captivating and hard to put down. They felt the book was "alive" and in accordance with Branson's passion. The tone of the book followed his personality – intense, straightforward, and positive.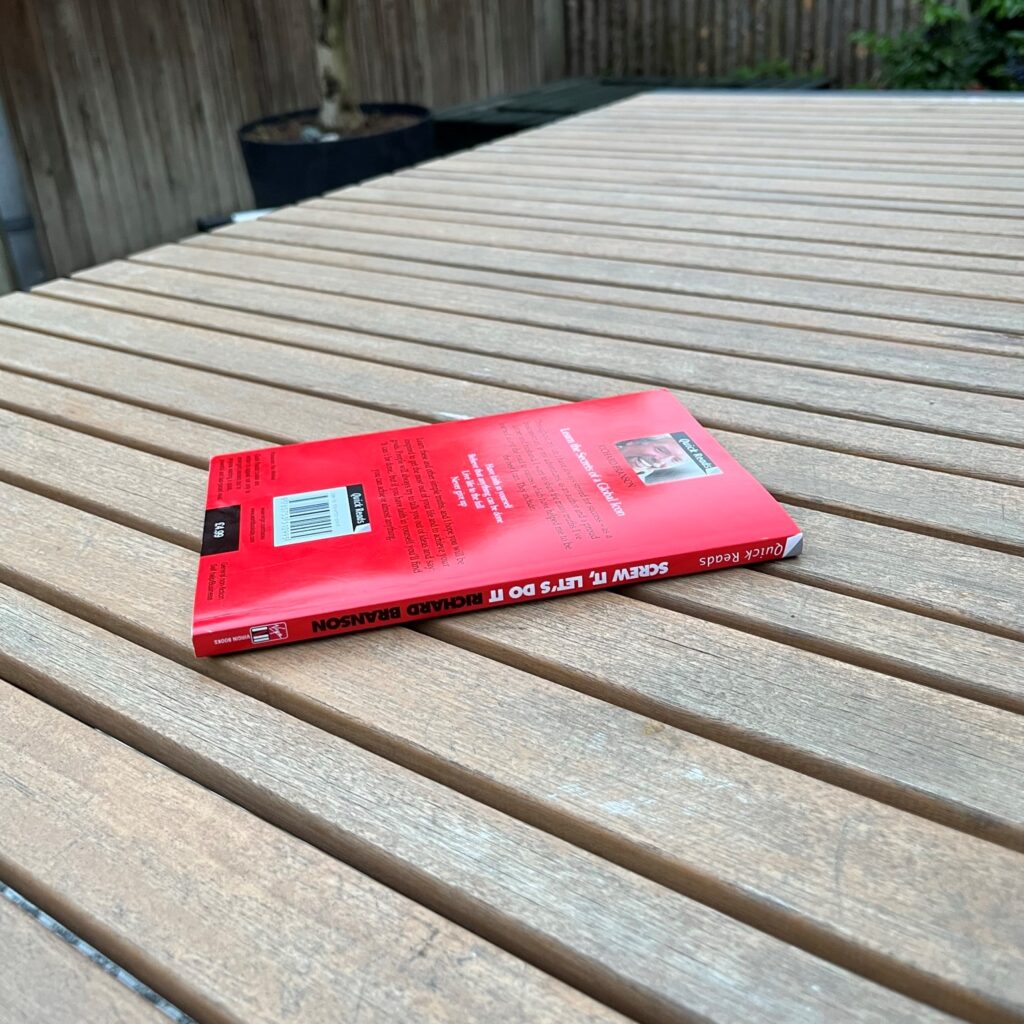 What type of reader would enjoy this book?
This book could be a valuable source of inspiration and a unique look at how to conduct business. Anyone who is already in or aspiring to get into business should give this book a read.
Outside of people interested in business/entrepreneurship, "Screw it, let's do it!" can be inspirational for anyone who needs a bit of positive spirit and decisiveness in life. Branson is a true go-getter, able to succeed in the business world while also having fun and following his passion.
What do readers say about Screw it, let's do it! ?
Praise for the environmental work
Branson describes how he recognized the impact on the world he could make as someone who possesses money and power and states the importance of every person with that kind of influence to try and make a difference in the world.
Among several projects that he started with the intention of affecting change, readers were most consistently praising his effort to help the environment. In this day and age, being environmentally conscious is both critical and famous. People respond well when a person in a position of power has a willingness and passion for contributing to this cause.
Adventurous spirit
Most of the readers admire Branson's passion for life and prioritization of having fun over making profits. Many of his ideas that turned out to be successful business ventures started are rooted in some of the adventures he had.
People are very fond of his positive and adventurous spirit and how this influenced the way he conducts himself in the business world.
Inspiring to go and get it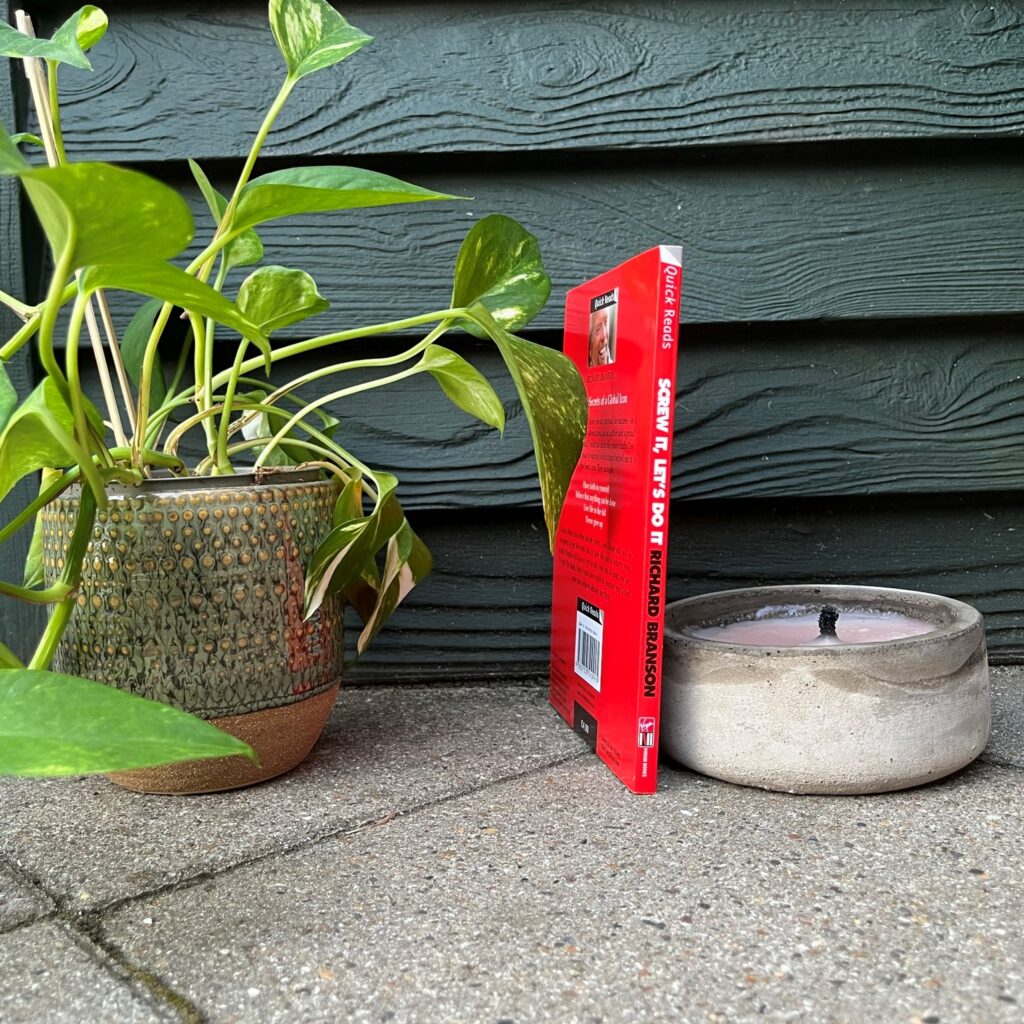 Importance of family and friends
Branson mentions that he would be "lost" without his family and his friends, and readers admired the honesty about the significance and the role people in his close environment had on his business success.
Unlike David Goggin's autobiography, where most people criticized the lack of appreciation and mention of his family and friends, Branson doesn't hide that he would not be able to achieve success without them. Because of this, readers could relate to Branson and his path to success.
It goes all over the place
Some readers felt like the book lacked structure, a clear idea of where it begins, where it's headed, and where it should end. Their impression is that the book goes all over the place, which ruined their experience with this quick read.
While most of the readers felt like the simplicity and direct approach he had to communicate his message, some of them think that the book lacks depth due to the absence of detailed information in his stories.