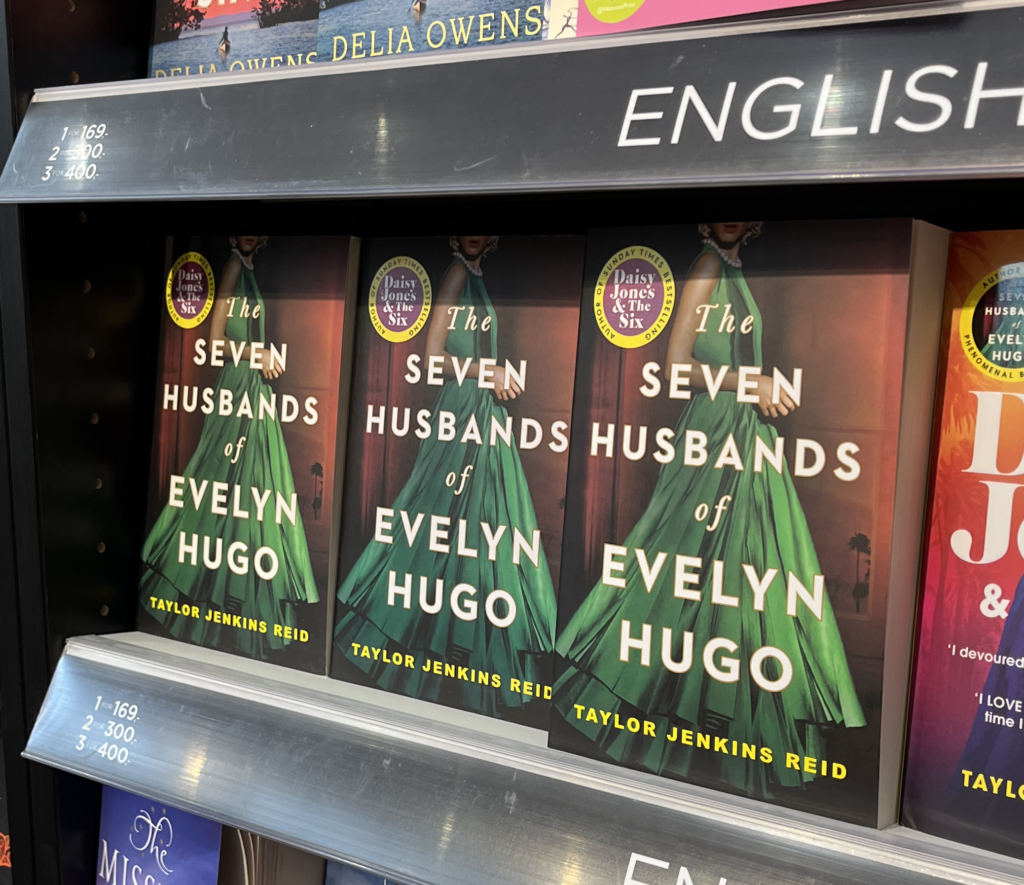 Quick summary and verdict
Taylor Jenkins Reid's novel tells the story of Evelyn Hugo – a fictional, aging Hollywood icon. Hugo wants to tell her story one last time but she chooses struggling journalist Monique Grant to tell the story to.
Evelyn Hugo tells Monique Grant tales of old Hollywood, love, divorce, abuse, racism, and sexuality while we begin to learn how our protagonists' lives intersect.
The big question remains: why Monique?
The Seven Husbands of Evelyn Hugo is chick-lit at its best and won't fail to entertain.
Extended summary
The Seven Husbands of Evelyn Hugo tells the tale of the 79-year-old main character (Evelyn Hugo) and her life as an actress in the golden age of Hollywood.
Evelyn Hugo is famously reclusive but decides to give one last interview at the age of 79. The catch is that she will only speak to journalist Monique Grant. The thing is, Grant isn't a world-famous journalist nor even a household name. She's a struggling reporter for a magazine that's at a low point in her career. So why is Hugo choosing Monique for the scoop of the century?
The story is told from Hugo's perspective through the interviews given to Grant and flashbacks throughout her life. Other chapters are from Grant's perspective.
The novel centers around Hugo's love life as much as (or more than) the story focuses on old Hollywood. Although old Hollywood is the setting, the focus of the book is on love, romance, relationships, race, misogyny, and sexuality.
Hugo tells Monique Grant her story of leaving New York and making her way to LA to get involved in the industry, her 7 husbands along the way, and tales of gossip, rumor, relationships, abuse, and forbidden love.
Hugo marries her first husband young and while he has clearly taken advantage of her to marry her, Hugo uses him to get to Hollywood and start working towards becoming an actress. She starts to find success, and earn money. She resents having to ask her husband for permission to work, and spend her own money but also recognizes that she needs to keep him sweet until she has what she wants.
Eventually, Hugo gains enough success that the movie studio suggests it's in her best interest to leave her husband and get with the hot movie star of the time – Don Adler.
At first, Don Adler is great for Evelyn. They fall in love and both lift each other's careers. However, Don hits a sticky patch with a few bad movies in a row. He becomes abusive. At the same time, Evelyn starts working on a movie with a young, up-and-coming, superstar actress called Celia St. James.
Evelyn is jealous of her talent but the two quickly become friends. Then at a party, Hugo finds out that Celia is a lesbian. Evelyn and Celia kiss. At the same party, Evelyn finds out Don Adler is upstairs sleeping with another woman. She decides to leave him and move in with Celia.
The pair are in love and it's everything they have ever wanted. The problem is that they cannot be out and open. At the same time, Evelyn is struggling for good roles as the movie execs are loyal to her abusive ex-husband.
The tabloids are also circling. They are starting to suggest that Celia and Evelyn are lesbians. This is a career killer. So, Evelyn takes matters into her own hands. She plans with Celia to marry a singer called Mick Riva publicly in Las Vegas and then divorce him immediately. They think this will kill the rumors.
Both parties are on board even if Celia is jealous. The problem is, that they did not discuss the details. For the plan to work, Evelyn knows she has to sleep with Riva. But she didn't say this to Celia in so many words and when Celia finds out she slept with him she is heartbroken.
Evelyn is 3 husbands down and has lost the love of her life. The pair don't speak again for 5 years.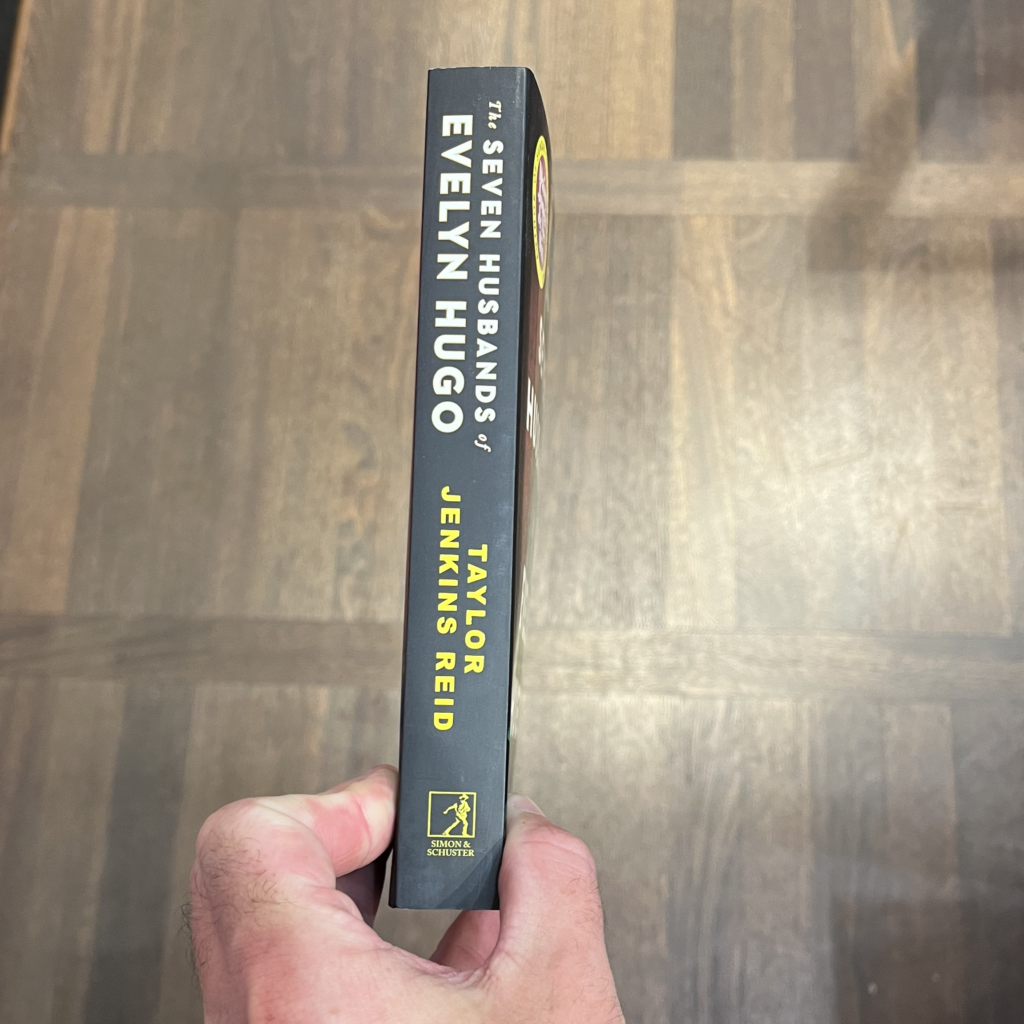 In the meantime, Evelyn sets up a sham marriage with the sex symbol of the time Rex North. They have a deal that Rex can keep on sleeping with whoever he wants, Evelyn just wants movie success. The marriage sends both careers skyrocketing but Rex eventually gets his girlfriend pregnant and they want to marry before the baby is born.
Evelyn doesn't want to split until her new movie with Rex comes out. But then she comes up with a plan. They'll say that Rex North was cheating on her. But they will also set it up to look like she was cheating with her best friend – movie producer and closet homosexual, Harry Cameron.
It works and the movie is a success. Sex sells in Hollywood. At some point, Celia and Evelyn reunite. They realize that each other's marriages have been shams. Celia is married to NFL quarterback John Braverman. But it turns out Braverman is also a closet homosexual and Celia and John had a deal to protect each other. Meanwhile, Harry Cameron falls in love with John.
The pair move close to each other. John and Harry are a couple. Celia and Evelyn are a couple. This means they can go out on double dates and be each other's beards while having an almost normal life.
Harry and Evelyn though decide to have a baby and Celia tries her best to be supportive. They have a little girl called Connor. For a while all is well. But then John Braverman dies of a heart attack suddenly. Harry Cameron is absolutely crushed and beings to drink heavily. Around the same time, Evelyn Hugo does a movie with a raunchy French director called Max Girard.
Max wants Evelyn to do a sex scene that's extremely raunchy. She agrees and does it. But then she realizes that Celia might not be happy with it. So she asks for permission from Celia who tries to be supportive once more but just can't bring herself to see Evelyn with a man. Evelyn breaks and admits she's already done the scene. Celia leaves once again.
Harry starts to get himself together a little, but he knows he can't make Evelyn happy and says she deserves to be loved. The director, Max Girard has proposed to Evelyn and Harry tells her to accept the proposal.
Evelyn does but quickly realizes that she's nothing more than a trophy wife that Girard wants to show off. She stays unhappily married to him for six years but eventually manages to reunite with Celia.
Celia tells Evelyn that she has emphysema and only has a maximum of 10 years left to live. They decide to move to Spain together to avoid scrutiny. Evelyn tells Harry, who is still her best friend to marry the man he is seeing and move with them to Spain. But before this can happen Harry is in a car crash. He was drunk at the wheel. Evelyn and her driver find the crash. Evelyn convinces the driver to take Harry to the hospital so that he will not be charged with a crime in exchange for movie roles. They leave Harry's lover to die at the scene.
Evelyn and Celia move to Spain with Connor. Celia's brother also comes. Evelyn and Celia's brother Robert get married to disguise the relationship once more.
They live the rest of Celia's life together in Spain. Soon after Robert also passes away. Connor then goes on to get breast cancer and passes away too and Evelyn is left on her own.
This is where it is finally revealed why Evelyn chose Monique. The man they left in the car to die was Monique's father.
The tone of the book
The Seven Husbands of Evelyn Hugo is an easy read. The writing is not hard to digest, it's clear and has no frills.
The book is fast-paced. Lovers of the book say that there is no moment where you are bored or underwhelmed. Even people that didn't enjoy reading it have admitted that it's a real page-turner. Although, they have also suggested it's a bit of a trashy read full of melodrama and TMZ-style gossip.
Some readers also felt that the fact the book was easy to read was a negative. In fact, they felt the author held the readers' hands throughout and over-explained rather than allowing the reader to form their own opinions.
What do readers say about The Seven Husbands of Evelyn Hugo?
From over 1 million reviews, The Seven Husbands of Evelyn Hugo rates 4.48/5. So bear in mind when reading the reviews that most people love this book. However, the small group who did not like it had some strong opinions that sometimes directly contradicted the thoughts of those that loved the book. Both sides are laid out below.
Evelyn Hugo is a complex, layered and fully-developed character
The character of Evelyn Hugo is a strong, female lead. She's loving, funny, ruthless, cruel, kind, powerful, and downbeat. There are shades of gray within the character that gives you the opportunity to love her or loathe her. And regardless of how you feel about Evelyn Hugo, you will leave this book acknowledging that she is a remarkable, fully-realized person.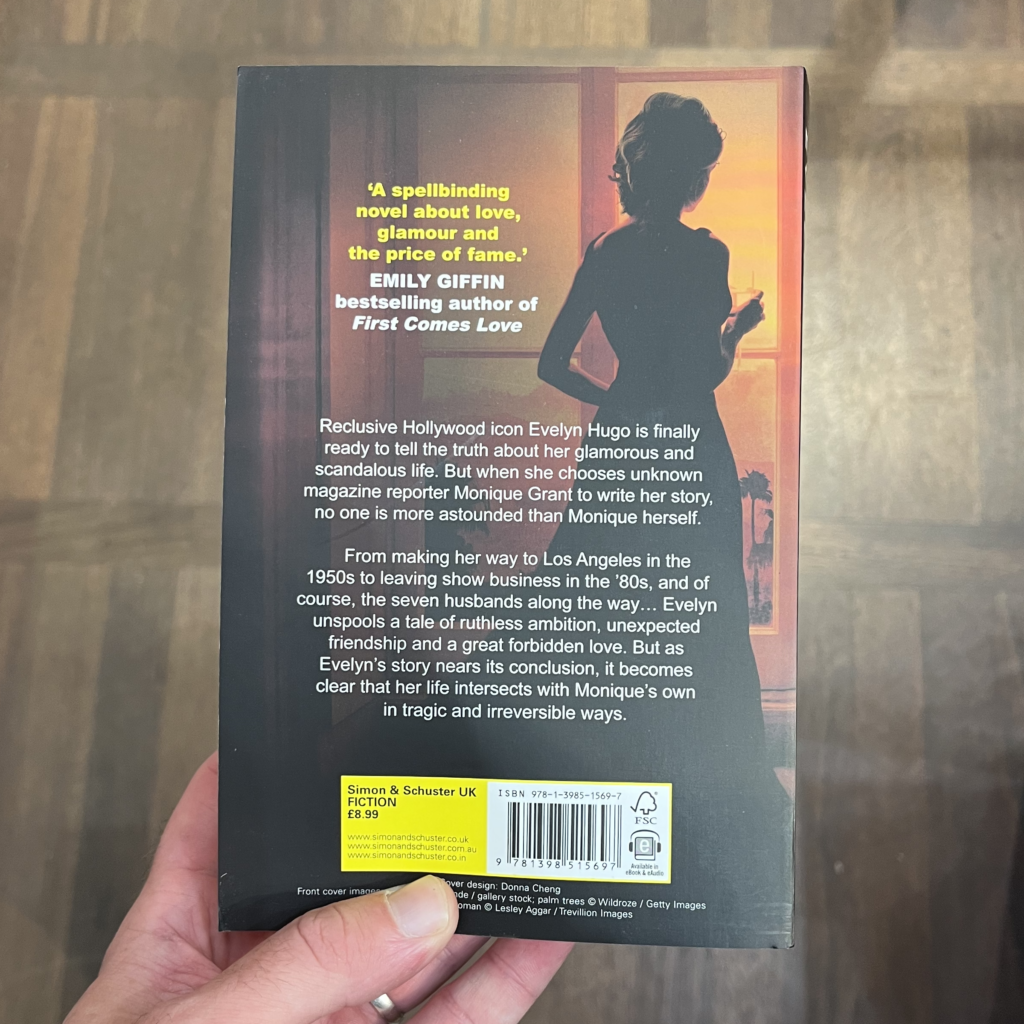 Monique is a bit dull
On the other hand, Monique Grant is seen as being underdeveloped, bland, and boring. Many people have commented that Monique's story is not explored in enough detail. This is exacerbated by the manner in which Monique is held up as a foil for the complex, damaged, and interesting Evelyn. It feels as though the author ran out of time or space to fully expand Monique into a three-dimensional character that the reader can really relate to. Her joy and pain are something that just happens whereas the reader really experiences Evelyn's joy and pain.
The writing is lyrical, charming, and addicting
In various ways, readers have expressed their love for the way that Taylor Jenkins Reid has written The Seven Husbands of Evelyn Hugo. They describe the prose as lyrical, addicting, charming, joyous, witty, funny, vivid, and descriptive.
Cliché and tepid mantras
The detractors believe the complete opposite. Where some people see inspiring and romantic imagery, others see vapid cliches with a dearth of meaning or originality. They suggest insipid and obvious passages are attempting to be passed off as sage advice.
Tackles important and challenging themes
The book touches on some huge issues: racism, sexuality, abuse, and more. But not only that, many people feel the book covers them in a deep and meaningful way on most fronts. Especially on the subject of sexuality, where Jenkins-Reid does not dive into clichés but treats same-sex relationships and the complications that arise from them in a meaningful way.
The Seven Husbands of Evelyn Hugo is too short
It's generally positive to be left wanting more. The main reason people wanted the book to be longer was that Evelyn's life was so interesting that people wanted more details, more stories, and more scandal.
However, some people wanted a longer book to delve deeper into Monique's life. This links back to the comments where people felt Monique is an underdeveloped character.
The Romance
Again, there are two schools of thought when it comes to the romance within this novel. The majority is overwhelmingly positive but the detractors have strong opinions.
The positive reactions talk about how the romance really makes the reader "feel." It does not take a simplistic approach but looks at the complications of the time, gender roles, power structures, and societal influence.
The negative suggests the romance is full of melodrama and tabloid trash. They suggest a number of the major relationships are abusive but dressed up as love rather than a truly loving relationship.
Audiobook review
The narration of the audiobook scores 4.7/5 on Audible. This is the same as the book overall and slightly higher than the story (4.6) rated. It lasts for 12 hours and 10 minutes making it slightly longer than most similar books.
Outside of the performances of the voice actors, some people complained of a slightly annoying and distracting buzzing noise in the background although many people didn't notice or comment on this.
Given the book is told from multiple perspectives, there are multiple narrators.
Alma Cuervo portrays the title character, Evelyn Hugo. Even though she has significantly less experience narrating audiobooks, she was the standout performer. In the main, everyone loved the portrayal of Evelyn Hugo with listeners commenting that they felt like they were part of her life.
Julia Whelan has narrated over 200 audiobooks that are available on Audible. She performs the role of reading magazine headlines and snippets from articles that outline the current news stories that are appearing in the trashy, gossip magazines at various points throughout Hugo's life.
There was less praise for the representation of Monique Grant. Robin Miles plays her and she also has a great amount of experience on Audible with over 200 audiobook narrations under her belt. Users suggested her performance was out of step with the rest of the book and that there was a strange emphasis at points that could take you out of the fantasy.
What type of reader would enjoy this book?
This is a fast-paced, can't put down, beach read.
You will want to read this if you are looking for something entertaining and romantic. The book features a number of romantic relationships and has significant LGBT+ representation that will appeal to a specific audience and perhaps put other people off.
This book will not challenge your literary muscles but for many, it's an enjoyable read.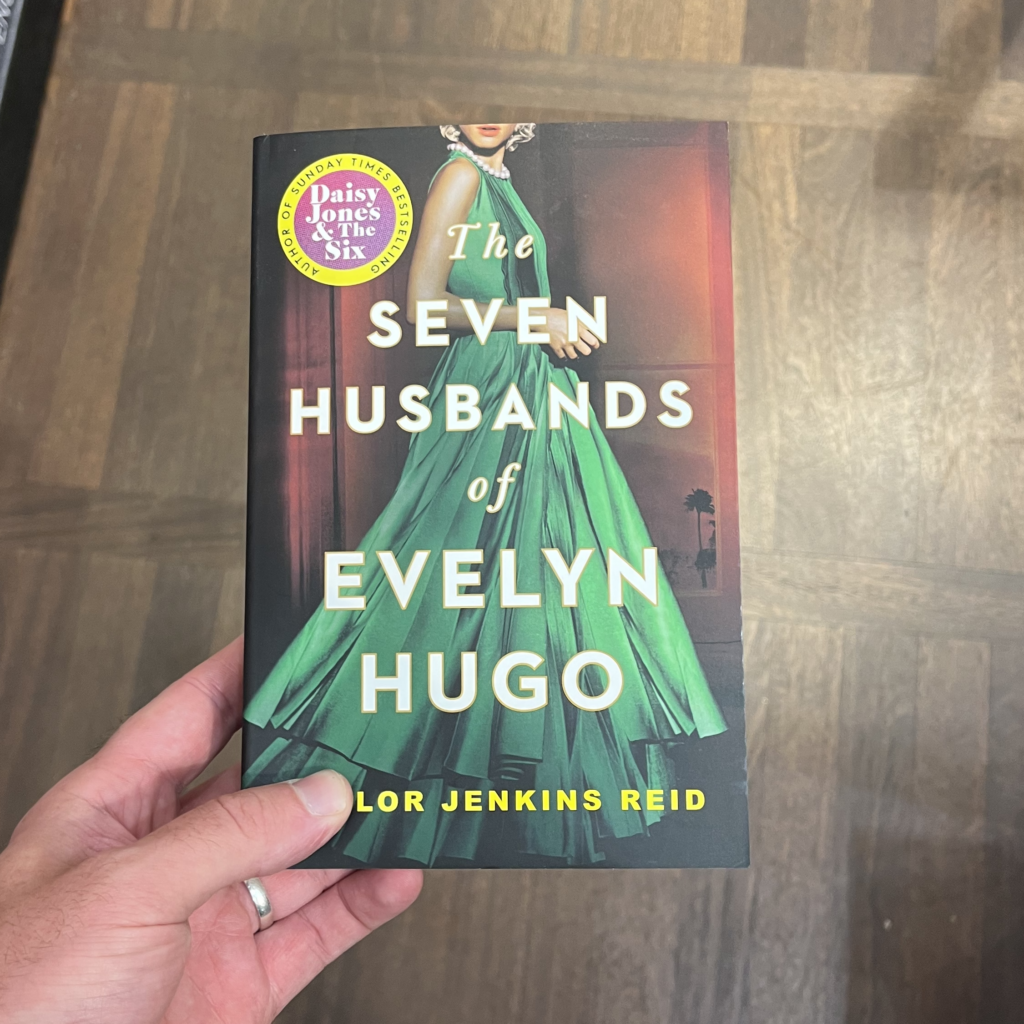 Should I read The Seven Husbands of Evelyn Hugo?
Positive
Complex female lead character
Quotable, witty, charming, and lyrical prose
A real page turner
Negative
Entertains but doesn't challenge
Full of melodrama
Clichéd pearls of wisdom
If you're interested in fast-paced, romance novels with a dash of Hollywood's golden era then The Seven Husbands of Evelyn Hugo is well worth your time. It's a page-turner that many feel is ideal to read on the beach but don't expect it to challenge your literary muscles or force you to spend time digging deeper for hidden meaning.
The Seven Husbands of Evelyn Hugo is very upfront, honest, and to the point. Far more people love this book than dislike it with many people saying it is their favorite novel – especially those interested in the bisexual representation within the book.
While there is some strong, vocal dissent, these people are in the minority by a significant margin.