Print books vs digital
The global sales of UK publishing companies total £1.1 billion
271 million printed books are sold in the UK each year
25.8% of UK book sales are digital
74.2% of UK book sales are printed books
60% of brits tend to read paperback books
47% regularly read hardback books
24% read ebooks
Only 8% of Brits listen to audiobooks
18% of 18-24 year olds read digital books
They are the least likely age group to read books digitally
25-39 year olds listen to audiobooks most often with 13% listening to them
[Image 1 – Preference for book format]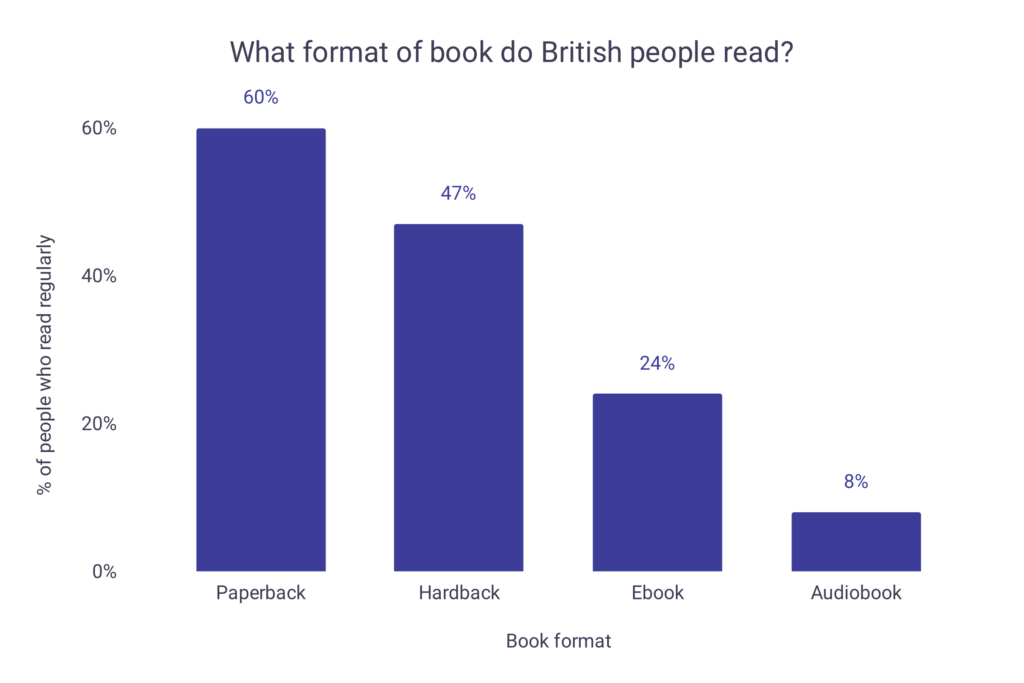 How often do British people read?
21% of British people are avid readers
43% of Brits read for fun at least one time each week
35% of Brits read for fun more than once a week
19% of British adults read every day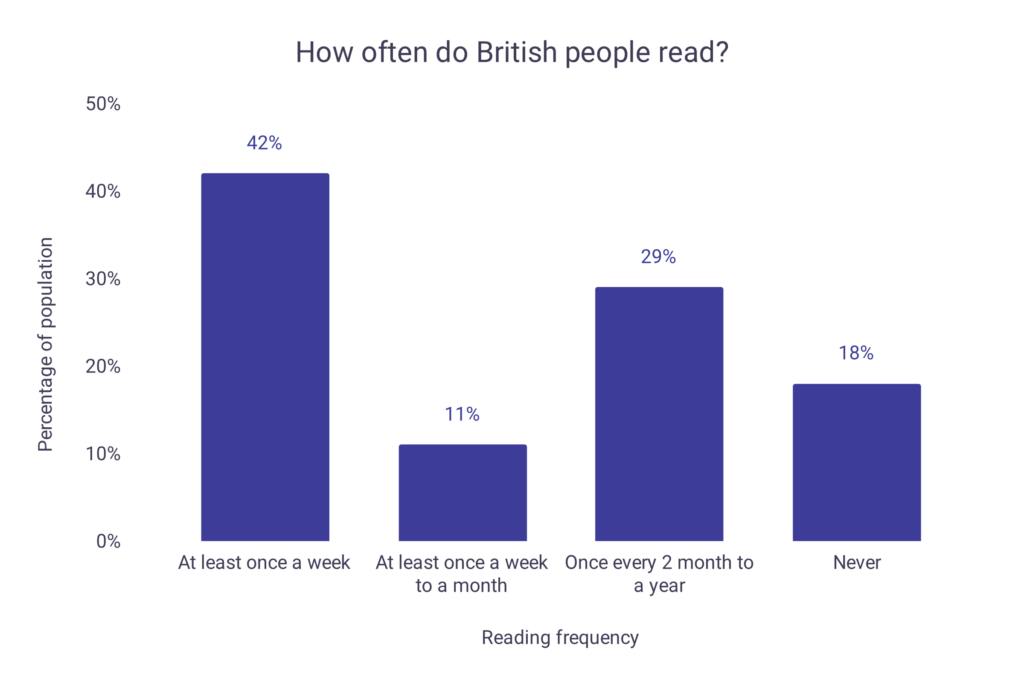 Who reads the most often in the UK?
34% of Brits over 55 years old read at least once a day
Only 7% of 18-24 year olds read at least once a day
27% of women read daily
Only 13% of men in the UK read every day
22% of men never read compared to only 12% of women who never read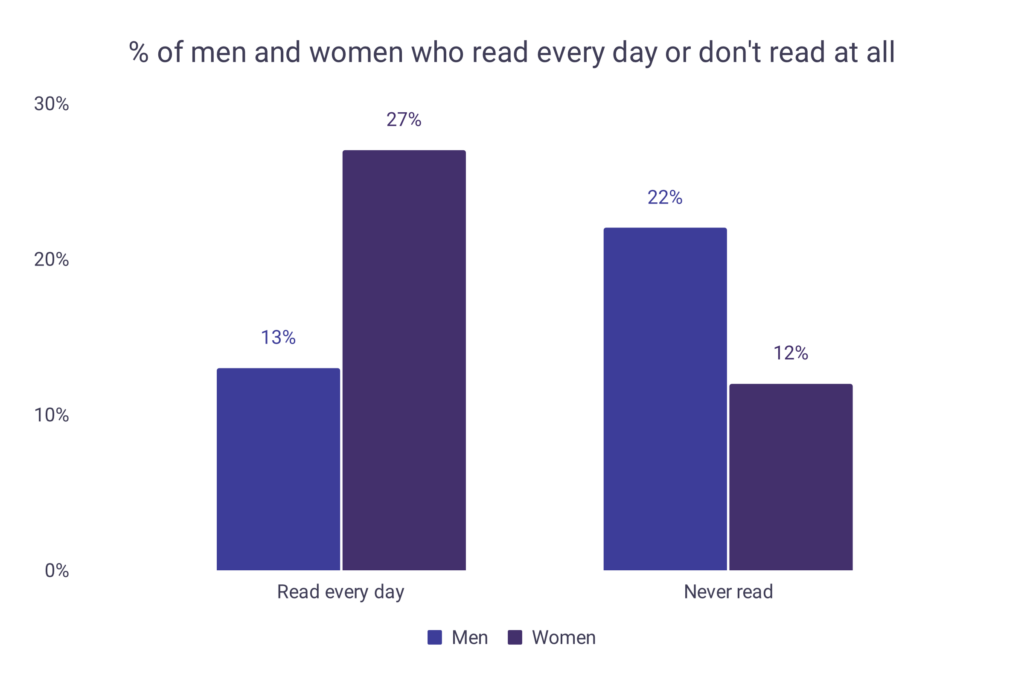 When do Brits read?
36% of Brits prefer to read at night in bed
36% prefer to read in the evening but not in bed
35% of Brits have stated that they mainly read while they are on holiday
43% of when read in bed versus 30% of men
13% of men read while on their commute, this is higher than the 9% of women
30% of men typically read on holiday and 40% of women typically read while on holiday
What genres do Britons read?
36% do not have a preference when it comes to fiction or non-fiction
35% of Brits prefer to read fiction

42% of women prefer fiction to non-fiction
29% of men prefer fiction to non-fiction

Only 20% of Brits prefer to read non-ficiton books

24% of men prefer non-fiction to fiction
16% of women prefer non-fiction to fiction

When it comes to non-fiction genres:

41% of Brits don't have a favorite genre of non-fiction
26% of Brits prefer memoirs and biographies making it the most popular genre of non-fiction
This is followed by history books at 20% and cookbooks at 19%

When it comes to fiction genres:

31% of Brits don't have a favorite genre of fiction
33% of Brits prefer crime novels and thrillers making it the most popular genre of fiction
Fantasy fiction novels are the second most popular at 22%, with action adventure novels at 20% and classic novels at 19%
Westerns are the least popular novels with just 2% of Brits choosing it as their favorite genre